Reviving the antibiotic research and development pipeline: marine natural products
Issue: Natural Products and Drug Discovery
05 November 2019 article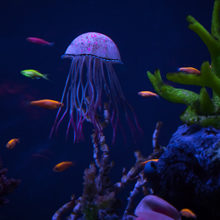 The growing threat of antimicrobial resistance (AMR) has brought into sharp focus the pressing need for the development of new antibiotics. Already, AMR is estimated to cause at least 700,000 deaths around the world each year.
That figure is predicted to rise to 10 million, alongside a cumulative cost of $100 trillion, by 2050 if no action is taken. The barriers to bringing new antibiotics to market hinge primarily on the lack of return on investment. Unlike drugs that treat the symptoms of chronic disease, antibiotics offer a relatively poor return on investment because they are taken for a short period of time and cure their target disease. Moreover, prescribing a new antibiotic is likely to be restricted for fear it will become resistant. The many market failures and the high cost of AMR are not currently reflected in the cost of the drugs. As a result, many large pharmaceutical firms have exited the antibiotic space in favour of more profitable therapeutic ventures. These moves are seeing smaller biotech companies occupying the space and developing new antibiotics, as well as increasing pressure on public-led funding to support the development of new products.
In response to this growing crisis, numerous major international and national initiatives aimed at financially incentivising antibiotics research and development (R&D) have been implemented. Support for R&D can be split into two broad categories of incentives: push and pull mechanisms. Push mechanisms share R&D costs across several parties to reduce a firm's outlays and to increase the net present value (NPV) of their antibiotic candidates. They include research grants, tax incentives and public– private partnerships. Instead of sharing costs, pull mechanisms increase NPV by guaranteeing or increasing the revenue of a new antibiotic. This can be through policies that accelerate the regulatory pathway, extend market exclusivity or provide a direct monetary contribution. The UK 5-year action plan for antimicrobial resistance (2019–2024) sets out a new payment model that will reimburse pharmaceutical companies based on how valuable their drugs are to the National Health Service (NHS), rather than on the quantity of antibiotics sold. This UK pilot project will be the world's first delinked pull incentive for antibiotics. The upfront payment with the new model is expected to encourage drug makers to invest the estimated £1 billion required to develop a new medication, as they can be reassured that they will still be paid for the drug even though it may be stored for reserves. Rebooting the antibiotic R&D pipeline requires global support. For this reason, the UK initiative will be evaluated from the start and findings will be shared with the rest of the world so that other healthcare systems can test similar models.
Searching for antibiotics in the abyss
At the University of Bristol, Dr Paul Race and colleagues are combining the innovations of synthetic biology with robotic environmental sampling to attempt to unblock the antibiotic discovery pipeline. The 'antibiotics in the abyss' discovery team ventures deep into the ocean, one of the most extreme environments on Earth, to find micro-organisms that have been exposed to evolutionary pressures that necessitate the acquisition of unusual metabolic innovations and are therefore considered to be excellent sources of novel natural products. Marine natural products could contribute to reviving the antibiotic discovery pipeline, as they are an untapped reserve of potential antibacterial agents. After running the project for only 18 months, the Bristol team had already isolated more than 1,000 previously uncharacterised micro-organisms, and six new natural product-based antibiotic leads. However, Dr Race explains that the lack of funding mechanisms bringing academia and industry together is a blocker in realising the potential of what might already be available. He also points to the O'Neill Report ('The Review on Antimicrobial Resistance' commissioned in 2014 by the UK Prime Minister, who asked economist Jim O'Neill to propose concrete actions to tackle the global problem of AMR) and its numerous suggested solutions to circumvent economic barriers and expedite antibiotic discovery: "the crux of the problem is that there is a plan but nobody to pick up the baton and make that plan a reality", says Dr Race. He also highlights the need to keep pressing for more investments in all aspects of AMR research, underlining that, "big problems require big money" and to develop a global initiative that would bring together those working across the pipeline of drug discovery and clinical development: "it is only by working in an integrated manner and with a significant amount of dedicated resources that we can win the global fight against AMR".
Find out more about Dr Paul Race and the 'antibiotics in the abyss' team on their website.
The Microbiology Society published a news story about the UK 5-year AMR strategy and 20-year vision.
Please visit the 'A Sustainable Future' page of the website for further details on how AMR represents a global threat to health and well-being, as well as opportunities to contribute to the project.
---
Image: Silk-stocking /iStock.