Annual Conference 2019
Issue: Oceans
05 February 2019 article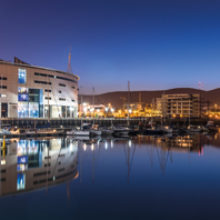 8–11 April 2019 – Belfast, UK
#Microbio19
The Society's flagship annual event, Annual Conference 2019, is nearly here. Not only is the meeting taking place at the award-winning ICC Belfast in Northern Ireland, but we have one of the largest and most comprehensive programmes to date, with over 30 sessions taking place across four days.
Annual Conference attracts over 1,600 attendees for the UK's largest gathering of microbiologists and consists of symposia, workshops, forums, poster sessions and an exhibition.
You can find out all the information you need to know by visiting the Annual Conference page of the website.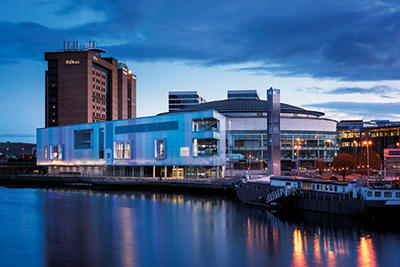 Registration
If you haven't yet booked your place, please register online. You can do this up to two weeks before the event, but in previous years we have had to close registrations due to capacity, so don't delay.
To ensure the meeting remains of value for our broad microbiology community, registration prices have not increased from last year beyond the rate of inflation, and all our members are entitled to a discount. Moreover, we have introduced a new 10% discount for anyone registering for all four days of the meeting.
The following items are included in your registration fee:
Admission to all scientific sessions
Access to our professional development programme
Full access to the trade exhibition
Full access to scientific poster sessions
Hot buffet lunch
Tea and coffee breaks
Two drinks during the drinks receptions each evening
A delegate bag and conference material
A hard-copy Conference programme guide
Access to an electronic abstracts book
Certificate of attendance
Access to CPD points
Destination Belfast
If you're planning on extending your stay after the Conference, there are plenty of attractions to visit, such as the Titanic Museum, the Alexandra Graving Dock or Belfast City Hall, one of Belfast's most iconic buildings.
The Microbiology Society has partnered with Visit Belfast and offers all Annual Conference delegates access to exclusive offers for tours, attractions and restaurants in the city.
Learn more about these exclusive offers on the Visit Belfast website.
Social programme
Annual Conference is designed to offer ample opportunities for formal and informal networking for both early career and established microbiologists.
If you haven't already, don't forget to secure your space at our social programme events. There is limited space, and tickets are selling fast. You can select an event when registering your attendance. Find out more and book your place on our website.
CPD points
The Annual Conference has been accredited by the Royal Society of Biology (144 CPD credits), the Royal College of Pathologists (29 CPD credits) and the Institute of Biomedical Science (category: Professional Activity).
Those wishing to claim CPD credits should sign a daily register held at the Professional Development information desk, which is located in the main registration area in the Riverside Foyer. Further information can be requested by email ([email protected]).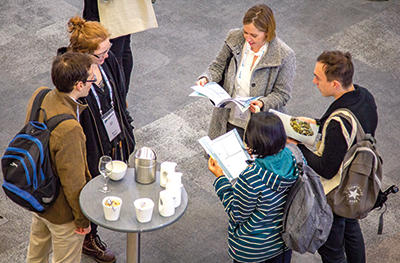 Professional Development
In addition to the scientific programme, the Society will be hosting a series of essential skills sessions for all delegates wishing to enhance their professional skills in microbiology. Full details of the sessions can be found on the Annual Conference page of the website. Please note, session spaces are allocated on a first come, first served basis. Please indicate your attendance when registering for the Conference.
Pre-Conference Networking Workshop
Sunday 7 April 2019 | 18:00–20:00
Essential skills: Managing a Research Laboratory
Monday 8 April 2019 | 10:00–17:30
Essential skills: Staying resilient in your career
Tuesday 9 April 2019 | 10:00–13:00
Essential skills: Research and publishing ethics: beyond plagiarism. What you need to know and why it matters.
Thursday 11 April 2019 | 09:30–12:00
Essential skills: CV Workshop
Thursday 11 April 2019 | 13:00–16:30
Essential skills: Peer Review
Thursday 11 April 2019 | 13:00–16:30
Prize Lecture Winners
Our 2019 Prizes Lectures have now been awarded and announced. All prize lectures will take place in the main auditorium.

2019 Peter Wildy Prize
Professor Laura Bowater
University of East Anglia, UK

2019 Prize Medal
Professor Jennifer Doudna
University of California, Berkeley, USA

2019 Fleming Prize
Dr Peter Fineran
University of Otago, New Zealand

2019 Marjory Stephenson Prize
Professor Gordon Dougan
University of Cambridge, UK
Poster Prizes
There will be three poster prizes available to recognise the best poster presenters over the course of the entire Annual Conference.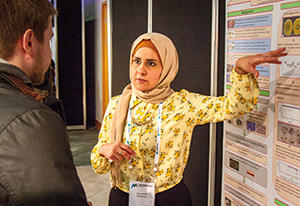 All poster presenters will be considered for the Microbiology Society Journals' Most Promising Science Poster Prize.
All members of the Early Career Microbiologists' (ECM) Forum who are presenting posters will be considered for the ECM Forum Poster Prize. This prize will be judged by the Executive Committee and will recognise the most promising ECM presenters.
Finally, all poster presenters will be entered into the People's Choice Poster Prize, which will identify the three most popular posters presented during the Annual Conference. All delegates will be asked to choose their favourite three posters that they visited and submit these on the voting slip provided in their delegate bag.
To get the latest news and updates, follow us on Twitter @MicrobioSoc using the hashtag #Microbio19.
---
Image 1: surangaw/Thinkstock.
Image 2: Belfast Waterfront.
Image 3: I. Atherton.
Prize Winners: The University of East Anglia. Keegan Houser, UC Berkeley. Peter Fineran. Gordon Dougan.
Image 8: I. Atherton.