From the Chief Executive
Issue: Oceans
05 February 2019 article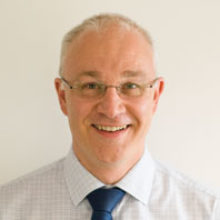 One of my favourite parts of working for the Microbiology Society is attending Focused Meetings, where communities of members come together to discuss, advance and develop the latest science in particular subjects. With the topics selected from members' ideas, the programmes constructed by passionate experts, the venues chosen to be accessible and conducive to welcoming and friendly interaction, and the delegates made up of everyone from students to professors, Focused Meetings exemplify what the Society is here to do.
Focused Meetings allow members to expand and strengthen their networks within their specialist fields. They allow more established members to raise their profile by taking the scientific lead in organising scientific meetings, without any of the administrative burden, all of which is handled by the team of dedicated and professional staff.
During the 2018 programme of Focused Meetings, the speakers alone came from 22 countries in five continents. The poster presenters and other delegates added many more countries to the list and gave the meetings a genuine claim to be global in their outlook. The speakers described amoebae, yeasts and other fungi, bacteria, archaea, phages, DNA and RNA viruses, and cyanobacteria. And I learned that their micro-organisms are associated with poultry, cattle and sheep in agricultural settings, moss, angiosperm plants of every description, ornamental caged birds, household pets, invertebrates and, of course, people.
The talks took me to wonderful field sites in the Hudson Bay, the high Andes, the tundra of Iceland, Kenyan livestock farms, impenetrable South American rainforest, shallow lakes in Europe and deep ones in America, and even a Russian bog where the land is several metres deep but is floating on a huge and almost fathomless invisible lake. I experienced every possible scale of study, from the submolecular to the truly global, through technologies from electron microscopy to satellite imaging.
These meetings proved the truth of the first sentence in the Microbiology Society's strategy: Microbes are everywhere and affect almost all aspects of our lives. They also verified the statement that 'our members have a unique depth and breadth of knowledge about the discipline'.
If anyone has ever doubted that microbiology matters, they should just read the tweets about the Society's Focused Meetings – microbiologists are helping us to understand everything from human health and disease, through food security to global climate change. Not only that, but microbiology is helping in the search for solutions to the challenges these global issues bring.
Focused Meetings are chosen from proposals submitted by members, and the Scientific Conferences Committee is always on the look out for good ideas. One of the first steps is to contact the Chair of the relevant Division (Prokaryotic, Eukaryotic, Virology and the Irish Division) or discuss your application with the Conferences Team by emailing [email protected], as we are always keen to discuss outline proposals at an early stage. You can also view criteria for the events and apply by downloading the proposal form.
While Focused Meetings each concentrate on one area or discipline, the Annual Conference brings the whole field together in a great festival of microbiology. For this year's event in Belfast, we received even more abstracts than we did last year. We can look forward to some inspiring Prize Lectures that will showcase high profile results, great workshops and forums where new research will be explored, and wonderful professional development sessions that will allow members of all career stages to learn new skills and refresh existing ones, while making new friends and catching up with old ones.
I look forward to seeing you at the Annual Conference in Belfast, at some of the Focused Meetings, which you can read more about in the article later on in this issue, and at other Society events coming up this year, including the ECM Forum Summer Conference in June and FIS 2019 in November.
Peter Cotgreave
Chief Executive
[email protected]