News
Issue: Oceans
05 February 2019 article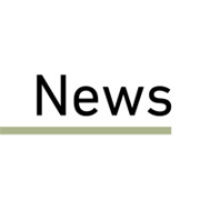 Plan S and the Microbiology Society
You might have seen reference to something called Plan S, a new initiative from a coalition of European national research funding bodies, including UKRI, the Wellcome Trust and the Gates Foundation. Plan S calls for universal open access (OA) to research funded by the plan's signatories from 1 January 2020. Find out more about the initiative on our blog, Microbe Post.
Antibiotics Unearthed: leaving a legacy
Antibiotics Unearthed was a public engagement venture inspired by the Small World Initiative™ and ran for four very successful years. It gave members of the public, students and educators throughout the UK and Ireland a unique opportunity to work with scientists as part of a global initiative to discover new antibiotics from soil bacteria. Although the venture has now come to an end, we have compiled a number of resources to ensure we continue to learn and unearth antibiotics. See the Antibiotics Unearthed pages for more information.
Annual Conference early bird deadline
The early bird registration deadline for Annual Conference 2019 is 4 March 2019. This year's Conference is taking place at the ICC Belfast, UK on 8–11 April 2019. Annual Conference is designed to cover the breadth of microbiology research, and its comprehensive scientific programme has over 30 sessions taking place over four days in a range of formats. Find out more about what to expect in the article later on this issue.
Oceans
This issue of Microbiology Today focuses on 'Oceans'. Find out more about marine microbes at the 'Marine protists as emerging models for functional genomics and cell biology' session, organised by Adam Jones (Gordon and Betty Moore Foundation, USA) and Anastasios Tsaousis (University of Kent, UK), taking place at Annual Conference 2019 in Belfast in April. Visit the event page for details.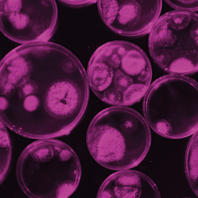 Access Microbiology
Access Microbiology is open for submissions. The journal introduces a new service to members of our community, allowing the publication of replication studies, negative or null results, research proposals, data management plans, additions to established methods, and interdisciplinary work. More information about the journal can be found the Access Microbiology webpage. Look out for the first few articles that will be published soon.
Gradline to become Career Focus
Gradline, a regular series of guides to help undergraduates and early career microbiologists in their careers, is back, under the new name: 'Career Focus'. As the Annual Conference is mere weeks away, the first article in the revival is about networking: why bother, and how to make something awkward beneficial! See the article later on in this issue more details.
Microbiology Society Roadshow
Next month, President Judith Armitage will embark on the first of a number of roadshows throughout the UK and Ireland. This is an opportunity for members to connect locally with fellow members and find out how to get more involved with Society activities, as well as showcasing future plans for the Society, including our 75th Anniversary next year. Visit Mi Society for more information on how to get involved.
Grant deadlines
Date

Grant

31 March 2019

ECM Forum Event Fund: host your own local event for fellow ECMs with up to £500.

1 April 2019

Education and Outreach Grants: up to £1000 for your microbiology education or outreach activities.

International Development Fund: up to £5000 to support microbiology development initiatives in low-income economy countries.

Research Visit Grants: up to £3000 to support early career members to visit collaborators.
For more information please visit the Grants & Prizes area of the website.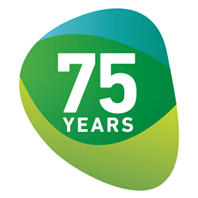 UN Sustainable Development Goals
As part of the programme of events and activities surrounding the Society's 75th anniversary in 2020, we are embarking on a project that will celebrate and champion the role of microbiology in addressing the world's biggest challenges, within the global framework of the United Nations Sustainable Development Goals (UN SDGs). Find out more in the article later on in this issue.
75th anniversary: Why Microbiology Matters
To celebrate our 75th anniversary in 2020, we are inviting members to nominate the discovery or event that best showcases why microbiology matters and helps us demonstrate the impact of microbiologists past, present and future. Submit your nomination using the online form.
ECM Forum Summer Conference 2019: open for abstracts
Following the success of the inaugural event in 2018, the Early Career Microbiologists' Forum (ECM) Summer Conference will again be taking place in 2019, 20–21 June at the Moyne Institute, Trinity College Dublin, Ireland.
Abstract submissions are now open. You can submit your abstract and register for the event now.
Deaths
Professor Willie Russell died peacefully on 31 October, aged 88. He was Head of the Division of Virology (NIMR, London) and Chair of the Department of Biochemistry (University of St Andrews). Willie was an active member of the Society and an elected fellow of the Royal Society of Edinburgh. Read Willie Russell's obituary on the blog.
Professor Basil Jarvis, a member of the Society since 1970, died peacefully on 18 December 2018 at the age of 82.
Contributions and feedback
The Society welcomes contributions and feedback from members. Please contact [email protected] with your ideas.
---
Access Microbiology Image: Wladimir Bulgar/Science Photo Library.