Why being a member of the Microbiology Society matters
Issue: Oceans
05 February 2019 article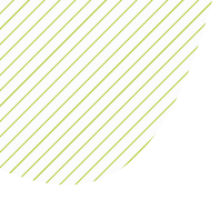 The Society helps you get connected… and here are some of the ways
If you're looking to broaden your networks to find new work opportunities and new collaborators, or simply want to be part of our wider community, we can help.
"conference content, networking and learning opportunities have all been excellent…" Lidia Lasecka
"membership enables me to stay connected to others working in my area…" Grace Taylor-Joyce

Our members-only directory enables you to create your own profile to enhance your presence within our community, or use it to find other members who share similar interests and expertise.
"because I am new to the Microbiology Society it was important to me to update my entry to give me a wider presence within the Microbiology community and to make it easy for colleagues to connect with me…" Alexander Lorenz
"I've updated my profile to keep in touch with current and future colleagues…" Conor Feehily

Get to meet and know a wide range of other professionals from around the world.
"as a microbiologist doing my work in the UK I really value the wide networks of other microbiologists membership of the Society helps give access to…" Nizar Saeedi
You'll learn more with us
The Society conferences and meetings programme bring experts in their fields from around the world into one room. You can listen, question and meet them in a relaxed and informal environment.
"membership has allowed me to meet the experts, build my network and get valued feedback…" Abdu Aldarhami
"membership helps me get close to research I wouldn't normally have the chance to" Max Addison
Make sure you log into the 'Mi Society' area of the website, where you can see exclusive members-only content, opportunities and discounts.
We'll support you to get to where you want to go
If you're looking to develop a specific skill, funding for a specific purpose or even a role with more responsibility, we can help. We have a generous grants programme, numerous professional development opportunities and a variety of ways to become more closely involved in Society affairs.
"it's been great to share experiences and learn from others…" Ed Cunningham-Oakes

"the Society's grants allow me to train and attend things I wouldn't normally get the chance to…" Connor Bowen
"the early careers opportunities are great" Francesc Coll I Cerezo
As you can see, there's plenty on offer through membership of the Microbiology Society. Whether you're a new member or one who has been with us for some time, we encourage you make the most of your membership.
The majority of our members come into the Society through word of mouth. So if you've enjoyed your experience of membership, don't forget to tell your friends and colleagues about it too.
If you have any questions about membership and what it can do for you, please contact us: [email protected]