Reviews
Issue: Soil
07 May 2015 article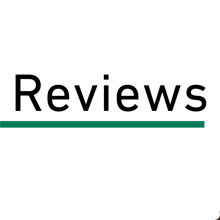 Molecular Genetics of Mycobacteria, 2nd Edition
EDITED BY G. F. HATFULL & W. R. JACOBS JR
ASM PRESS (2014)
US$160.00 ISBN 978-1555818838
This is a very welcome update to the first edition, which I was surprised to learn was 15 years old! There has been a wealth of developments within the field of mycobacterial molecular genetics during this period and this book does a great job in reflecting this. It is vastly expanded from the first edition and much of this is displayed in the chapters dealing with genomics and other 'omics. Particularly nice is the inclusion of a specific section on the 'genetics of drug resistance'. This is especially pertinent given the clinical interest in this area due to the rise of multi-drug-resistant tuberculosis (MDR-TB) and more recently the emergence of extensively-drug resistant tuberculosis (XDR-TB). There is also an excellent section on the innovations in making gene knock-outs in tuberculosis which have really allowed rapid progress in research since the first edition.
Overall, this is an excellent update to the title and I'm sure it will find a place on the bookshelves of tuberculosis and Actinobacteria researchers everywhere.
PAUL HOSKISSON
University of Strathclyde
Antibiotics: Current Innovations and Future Trends
EDITED BY S. SÁNCHEZ & A. L. DEMAIN
CAISTER ACADEMIC PRESS (2014)
£180.00 ISBN 978-1908230546
This timely book gives an overview of the antimicrobial resistance (AMR) crisis and talks about past and future efforts to develop new anti-infectives. It is packed full of useful information, including the number of antibiotics used in the clinic or currently in the clinical trials pipeline and sources and targets of clinically used antibiotics, information which is difficult to find elsewhere. Inevitably, there is a lot of repetition and overlap between chapters and no attempts at cross-referencing, e.g. the origins and definition of the word 'antibiotic' is covered in detail by several chapters. There are also inconsistencies; the 'golden age' of antibiotic discovery is variously described as between 1940 and 60 or 1950 and 80. Overall though I found the book informative and easy to read, and the scope is huge with a lot of coverage given to the new sources of antibiotics, i.e. genome-mining strains from under-explored niches and unlocking cryptic pathways. The chapter on animal venoms was particularly fascinating and completely new to me. I recommend this book as an essential reference for anyone interested in the field of AMR and antibiotic discovery, a field currently undergoing a renaissance as governments realise the scale of the crisis and promise much needed funding. The message from this book is that the future is bright if governments and industry are prepared to invest in antibiotic discovery.
MATT HUTCHINGS
University of East Anglia