From the Chief Executive
Issue: The Microbiome
09 May 2017 article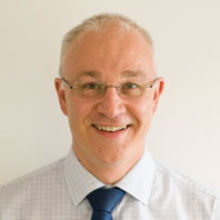 As always, the Annual Conference in Edinburgh in April was one of the highlights of my year. It was fantastic to see so many members coming together and networking, both to share scientific results, insights and challenges, and also to learn from one another, develop collaborations, solve research problems, discuss fresh ideas, admire elegantly-conducted experiments, forge new friendships and renew old ones. Bringing together the whole microbiology community is the core function of the Society, and it was heartening this year to see a record number of abstracts submitted – double the number of a few years ago.
The Annual Conference goes from strength to strength because the Society continues to put the needs and wants of its members first. This year, we took on board feedback that previous meetings were so full of great sessions that sometimes there was not enough time to study the posters properly. That matters because the poster sessions at a big meeting are often where you get a glimpse of novel, early-stage research being carried out by up-and-coming stars of the future.
The Divisions that organise the Society's scientific programme work incredibly hard to make sure that the sessions at our conferences will be stimulating for any microbiologist, whatever your particular field. And that applies not just to the Annual Conference, but also to the programme for the rest of the year, which offers something for everyone, whatever kind of microbe you study, wherever you work, and whatever your particular interests.
The Focused Meetings will cover a wide range of areas from a number of different angles. Some focus on particular taxa of microbes, such as the 16th International Conference on Pseudomonas and the British Yeast Group meeting on 'The Versatility of Yeasts'. Others will involve a range of different microbes with themes such as 'Microbial Resources for Agricultural and Food Security' and 'Antimicrobial Resistance and One Health'. Others will focus on particular sets of interactions, such as 'Arboviruses and their Vectors'.
A particular highlight this year is the 33rd International Specialised Symposium on Yeast, or ISSY33, which is organised under the auspices of the International Commission on Yeasts, with support from the Microbiology Society. It will be held at University College Cork and the theme is 'Exploring and Engineering Yeasts for Industrial Application'.
And for members particularly interested in clinical microbiology, there is the Federation of Infection Societies (FIS) meeting in Birmingham in November, which is organised each year by a range of like-minded partners, with the Microbiology Society playing an important part.
If you really can't find anything among all of these meetings to suit your interests, take a look at the list of Society-Supported Conferences – meetings that are organised by members with some financial backing from the Microbiology Society. There are meetings later in the year on RNA granules in human disease, anaerobic protists, Staphylococcus, microbiomes, hepatitis C, the molecular mechanisms of host–pathogen interactions, and one covering a broad range of fungal research.
And if after that, you still think there is nothing in your field, you can do something about it by making an application for a Focused Meeting, or for funds to run your own Society-Supported Conference, or you can propose a session for a future Annual Conference or FIS meeting.
I try to get out and about and speak to as many members as possible each week, and I ask you what the Society does well and what more you want from us. As Council finalises the strategy for the next five years, one thing that is clear is how much you value the conference programme. It is a success because you propose great ideas, because the Divisions and Scientific Conferences Committee work hard to shape those ideas into a diverse and engaging programme, and because the staff team are constantly on the lookout for innovations and developments.
I look forward to seeing some of you at Focused Meetings, Society-Supported Conferences and FIS later in the year.
Peter Cotgreave
Chief Executive
[email protected]