From the President
Issue: The Microbiome
09 May 2017 article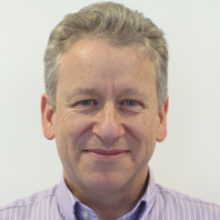 My own schedule has taken me to five symposia and the Microbiology Society Annual Conference already this year, and I have enjoyed being in the audience for a wide range of types of presentation, from fungal immunology to public health and tropical disease. The topic that has been a common denominator of every major meeting I have been to recently is the microbiome, and dozens of new papers are published each day on this topic.
Around 80% of the metabolites in our bloodstream are derived from the microbes in our gut and so it is perhaps not so surprising that the intestinal microbiome influences not only our local gut health, but impacts our human physiology, systemically affecting our immune responses and potentially even our behaviour and mood. It is therefore appropriate that the Microbiology Society is undertaking a major policy review of this topic (see article by Isabel Spence and Paul Richards, page 88). This issue of Microbiology Today also contains a series of other important articles on the microbiome in a variety of contexts. Read the overview by Julian Marchesi, the article on the microbiome of wounds by Sarah Maddocks, health-associated microbiomes by Paul O'Toole, and the microbiome beyond the gut by Melissa Dzousa and Jack Gilbert. We know that environmental microbiomes are also critical for the major nutrient cycles that drive the ecology of our planet (see the article by Thorunn Helgason) and that collectively the microbiomes of the world represent the major metabolic engines of life. The Comment article, 'Advances in the study of the microbiome', by Jim Prosser is also key to understanding the future aims in this field. The microbiome underpins so many aspects of biology and so the Schoolzone article by Hannah Forrest on teaching the microbiome provides a useful resource for those introducing this topic into the biology curriculum.
The microbiome was also a topic at the forefront of the Annual Conference in Edinburgh. We tried to ensure that the richness of the scientific buffet at Edinburgh was accompanied by plenty of local flavours, including a ceilidh, a quiz night and other entertainments. But with over 900 abstracts received this year for the event, it was a bumper feast and I hope all enjoyed the variety of microbial science on offer.
In this edition of Microbiology Today you can read the second official report from our newly established Early Career Microbiologists' (ECM) Forum that has been set up to empower our community of students, postdocs and non-tenured microbiologists. We have already received great input to Council meetings and we wish to grow this initiative to capture the aspirations and needs of ECMs, and to include bespoke elements that speak to this community within our main meetings.
Microbiology Today has proved to be immensely popular with our members for many reasons. The articles are pitched so that topics are explained to an interested but non-specialist audience, and it also provides Society news and updates that we hope keep you informed with all aspects of Society business. This issue also has useful information about our portfolio of journals, which we aim to expand in the coming year and other Society titbits from our Communications' captain Benjamin Thompson. There are also a number of book reviews to help guide your reading of the newest tomes, treatises and theses on our science, both in the issue and online, and I hope you will enjoy these. Also, don't be shy about suggesting topics we might want to consider for future issues of Microbiology Today. The Microbiology Today staff ([email protected]) are only too delighted to hear from those who wish to contribute this knowledge and insight.
Neil Gow
President
[email protected]