Publishing
Issue: The Microbiome
09 May 2017 article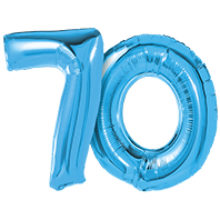 70 years of Microbiology
This year represents 70 years of publication for Microbiology, the Society's oldest journal. The journal started publication as the Journal of General Microbiology, renamed Microbiology in 1994. The current Editor-in-Chief is Dr Tanya Parish (Infectious Disease Research Institute, USA), who has been a long-standing member of the Editorial Board.
Recent journal developments include the launch of Microbe Profiles – mini reviews focusing on specific microbes from leading names in the industry – and Short Communications, a shorter body of completed research. Currently published Microbe Profiles are 'Escherichia coli O157: H7 – notorious relative of the microbiologist's workhorse' and 'Oenococcus oeni: Queen of the cellar, nightmare of geneticists'.
Of the journal, Tanya says: "We have published many articles aimed at understanding the basic biology of micro-organisms. There are other changes happening in the publishing arena right now, including increased visibility and recognition for reviewers; the development of online preprint servers; and increasing use of social media to discuss research topics. At Microbiology we look forward to incorporating many of these ideas to take us into the next 70 years."
For more information about the journal please see Microbiology's homepage. To submit to the journal please use our online submission system.
Article redesign and continuous publication
Microbiology Society journals have launched a new article redesign that better align with our journal branding. Alongside our article redesign, we have moved to continuous publication.
Previously, the Society's hybrid journals (Microbiology, Journal of General Virology, Journal of Medical Microbiology and International Journal of Systematic and Evolutionary Microbiology) were published monthly. With continuous publication, as soon as an author has approved their copy- edited and typeset proof, the Society's production team will do a final check and then publish the article online.
Each month, these will be grouped together into an online issue, which will also be printed and dispatched to subscribers. The change means that readers will see the best version of the article as soon as possible, and will lead to significant improvement of the Society's article publication times.
The first ICTV Virus Taxonomy Profiles are now online
Last year, the Microbiology Society announced that Journal of General Virology would be publishing ICTV Virus Taxonomy Profiles – a freely available series of concise, review-type articles that provide overviews of the classification, structure and properties of individual virus orders, families and genera.
We are pleased to say that the first Profiles are now online and include summaries on Flaviviridae, Ascoviridae, Geminiviridae and Ourmiavirus.
ICTV Virus Taxonomy Profiles are written by International Committee on Taxonomy of Viruses (ICTV) study groups, comprised of leading experts in the field. The profiles summarise the individual chapters from the ICTV's online 10th Report on Virus Taxonomy, and will become the go-to place for researchers looking for up-to-date taxonomic information on viruses.
Prizes sponsored by Microbiology Society journals
Microbiology Society journals offer sponsorship for poster prizes and oral communication prizes for early career researchers. Past winners have received a certificate, a small cash prize and a year's complimentary membership to the Microbiology Society.
To see what some of our 2016 winners have been up to since they received their prizes, read the news story on our website.
We continue to award prizes and some of our 2017 winners so far include:
Dara Niketic, University of Utah – Microbiology winner at BLAST XIV Meeting.
Keenan Lacey, Trinity College Dublin – Microbiology winner at Dublin Academy of Pathogenomics and Infection Biology Meeting.
Dearbhla Lenehan, University College Dublin – Journal of Medical Microbiology winner at Dublin Academy of Pathogenomics and Infection Biology Meeting.
Dearbhla Lenehan (left) and Dara Niketic (right) receiving their prizes.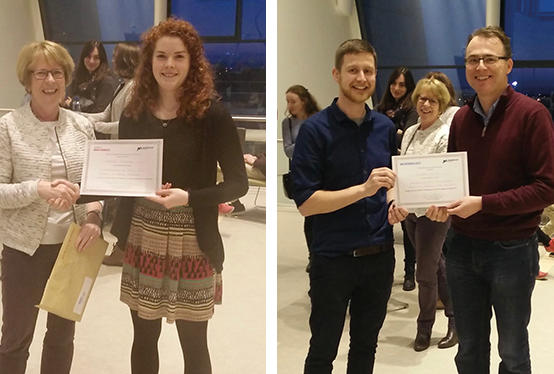 ---
Images: Dearbhla Lenehan and Dara Niketic. DAPI (Dublin Academy of Pathogenomics and Infection Biology).