The latest from the Microbiology Society
Issue: The Microbiome
09 May 2017 article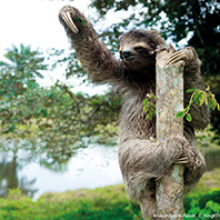 Find out what you may have missed from the Microbiology Society. This is a roundup on some of the latest from each of our channels, with details of where you can find them.
Podcast – Microbe Talk
How do yeast help to give beer its taste? We took a trip to the Institute of Food Research and had a pint with the scientists behind the National Collection of Yeast Cultures.
We also visited the bottom of the ocean, to learn about the microbes that thrive there, and took a trip back in time to the era of the Byzantine Empire to hear about the phylogeny of ancient diseases.
YouTube channel
Vaccines are one of the miracles of public health, but how do they work? We went to the London School of Hygiene & Tropical Medicine to speak with Dr Adam Kucharski, who told us about vaccination strategies, and how herd immunity protects people who can't be immunised.
Also on our channel is the latest in our 'How to' videos, this one covering the skills you need to help you effectively network at a conference.
Blog – Microbe Post
Spider silk is certainly one of the world's most awesome materials, but can it be used to deliver antibiotics? We spoke to Professor Neil Thomas from the University of Nottingham, who is looking at ways to embed antibiotics within spider silk for use as potential wound coverings.
In our continuing series about emerging diseases, we learnt about Oropouche, a virus estimated to have caused over 500,000 infections since its discovery in 1955.
Facebook
Back in February, we recorded the second of our Facebook Live videos – this time from Orbital Comics in London's Soho area. In the stream, we talked with Sara Kenney and Dr Adam Roberts about Surgeon X, a comic book series set against the backdrop of an antibiotic apocalypse in near-future London.
Also on our Facebook page are the latest videos from our recent Annual Conference, which highlight some of the research presented at the event.
The Microbiology Society is producing more content than ever before – don't miss out!
---
Image: Adam_C_King/Thinkstock.