Annual General Meeting and Celebration of the Society's Work
Issue: Water
17 November 2014 article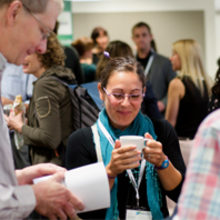 The Annual General Meeting and Celebration of the Society's Work was held on Thursday 11 September in Charles Darwin House, Roger Street, London.
This was the first time that the Annual General Meeting had been organised as a stand-alone event and it provided an excellent opportunity to inform, reflect on, and celebrate the work of the Society over the past 12 months. Following the President's welcome the audience was treated to eight first-class scientific presentations from the finalists of the Sir Howard Dalton Young Microbiologist of the Year Competition and an inspiring talk from the Outreach Prize Winner on both the importance of outreach and the project she had set up to engage bilingual school students about science in their native language.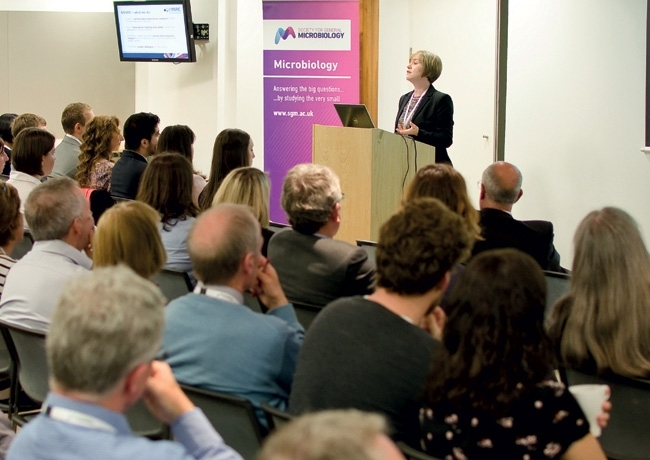 The Society was delighted to have such a prominent speaker as Professor Melanie Welham, Executive Director of Science at the Biotechnology and Biological Sciences Research Council (BBSRC) to present the special lecture, entitled BBSRC strategy: a reflection on past and future opportunities for microbiology. The afternoon concluded with a drinks reception where members were able to chat informally with the Society's Council and committee members. Staff were also on hand to explain more about the activities the Society is delivering to promote the 'art and science' of microbiology. This new format was a great success with over 50 people attending.
DARIEL BURDASS
Director of Strategy and Communications
[email protected]