If It's Not On, It's Not On
Issue: Water
17 November 2014 article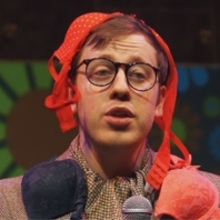 Sexually transmitted infections (STIs) have been on the rise in the UK over the last decade. Human immunodeficiency virus (HIV) and human papilloma virus (HPV) can cause death, untreated gonorrhoea and chlamydia may lead to pelvic inflammatory disease and reproductive complications, and syphilis and herpes can be passed to an unborn foetus if infected while pregnant. There is now an increase in strains of STIs which are resistant to antibiotics, particularly gonorrhoea. One of the ways to combat this rise in STIs is better sex education for young people within schools to understand safe sexual health practices and how STIs are treated. Current Personal Social and Health Education (PSHE) guidelines include statements on safer sex and HIV/AIDS and STIs, but teaching these sensitive subjects can be tricky.
To support the work of sexual health education in schools, the Society developed a play with Northumberland-based theatre company Théâtre Sans Frontières. The play, If It's Not On, It's Not On, follows the story of 17-year-old Luke, from his first awkward sexual experience through to frank discussions with his friends and his Dad, in a humorous adventure through the history of sexually transmitted infections. Both Luke and the audience discover the facts behind STIs, who is at risk, where to get help and advice, and much more.
The play was very well received by both students and teachers, who enjoyed the mix of humour, drama and facts to discuss potentially embarrassing topics.
This play is suitable for anyone over the age of 14, young and old alike. In 2015 we will be taking the play on tour around the UK. If you would like the play to be performed at your event or school, please get in touch.
THERESA HUDSON
Education and Outreach Officer
[email protected]
---
Image: Scenes from If It's Not On, It's Not On. Henry Williams..