Focused Meetings
Issue: What is life?
10 May 2016 article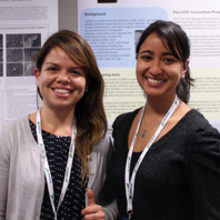 Could you run a Focused Meeting with the Microbiology Society?
The Microbiology Society is now into our third year of Focused Meetings, a series of events dedicated to exploring specific topics within the field. Working with members, we have so far produced five successful meetings on subjects ranging from 'Industrial Applications of Metal–Microbe Interactions' to 'Arboviruses and their Vectors'. This article explains why you should consider submitting an application for a meeting and how the Society can help you make it a success.
Focused Meetings provide a forum for people working or studying in the same, or related, areas to network, collaborate and learn from each other. They combine talks from leading scientists with opportunities for new researchers to present their work.
There are many benefits to becoming a Focused Meeting organiser: you get to play a key role in deciding the structure of the event, see papers at an early stage of their development, and help shape the scientific programme. Organising a Focused Meeting for your peers means that you can be a part of the future direction of your field. It's also a valuable skill to have when working in microbiology and looks great on a CV.
If you have an idea for a Focused Meeting we advise you to discuss it first with your Division. You then need to submit an application, which will be considered by the Society's Scientific Conferences Committee. If your proposal is accepted, Society staff will work with you to organise a successful event. The Conference and Events Team will take care of all venue searching, administration and logistics. The Society will support you and the other speakers to create a solid scientific programme, and will market the event effectively so you get the right people there.
To find out more about running a Focused Meeting, go on our website or contact the Society's Conference and Events Team at [email protected]. The deadline to submit applications for Focused Meetings in 2018 is 31 December 2016.
A full listing of Society Focused Meeting events can be found on our website.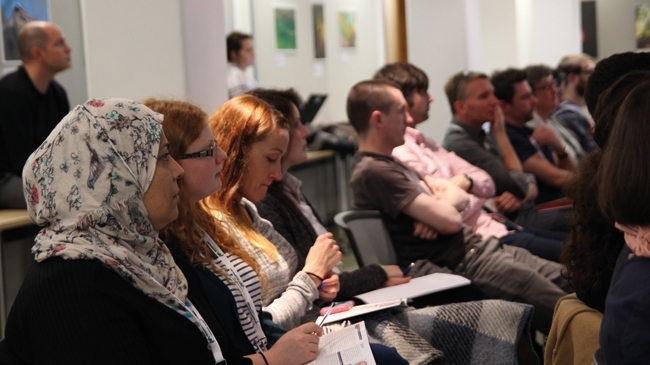 "A friendly atmosphere allowed for good conversation and discussion. I was able to make a couple of strong links that I hope to get further research opportunities from."
Delegate, Focused Meeting 2014: Emerging Challenges and Opportunities in Soil Microbiology
"The IMAV 2015 meeting was my first experience of running a Focused Meeting. It turned out to be a great occasion that really fulfilled the aims of bringing the community together and showcasing great science. The experience and support of the Society team was hugely important in the smooth organisation and running of the event."
Alain Kohl, University of Glasgow, Organiser, Focused Meeting 2015: International Meeting on Arboviruses and their Vectors
"We found organising a Focused Meeting with the Microbiology Society a very pleasurable, hassle-free experience. We were extremely well supported by the administrative team at the Society, which allowed us to concentrate on putting an excellent scientific programme together."
Carol Munro, University of Aberdeen, Organiser, Focused Meeting 2014: Infection Models to Investigate Microbial Disease and Antimicrobial Therapies
Upcoming Focused Meetings – abstract submissions and registration open now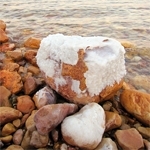 MOLECULAR BIOLOGY OF ARCHAEA 5
1–3 AUGUST 2016, LONDON SCHOOL OF HYGIENE AND TROPICAL MEDICINE, LONDON, UK
Topics include:
DNA, chromosomes and cell cycle
RNA, CRISPR and viruses
Molecular assemblies and protein modification
Genomes and evolution
Early bird registration rate closes on: Monday 27 June 2016
Grant application deadline: Monday 6 June 2016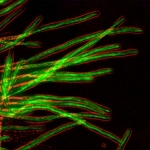 THE DYNAMIC FUNGUS
5–7 SEPTEMBER 2016, MERCURE EXETER ROUGEMONT HOTEL, EXETER, UK
Topics include:
Dynamics of the fungal cell
Mathematical modelling in fungal science
Dynamics of cellular differentiation
Dynamics in fungal pathogenicity
Dynamic evolution and adaption of fungi
Early bird registration rate closes on: Monday 25 July 2016
Grant application deadline: Monday 27 June 2016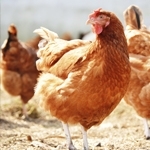 MOLECULAR BIOLOGY AND PATHOGENESIS OF AVIAN VIRUSES
27–29 SEPTEMBER 2016, CHARLES DARWIN HOUSE, LONDON, UK
Topics include:
Molecular biology and genetics of avian virus replication
Tropism and host range restriction
Pathogenesis of avian viruses
Host antiviral responses and virus immunomodulation
New and improved approaches to the control of avian viruses
Early bird registration rate closes on: Monday 1 August 2016
Grant application deadline: Monday 4 July 2016
Further information on the programme and registration can be found online.
Focused Meetings – Irish Division
Our Irish Division has been busy organising two Focused Meetings this year, one in Dublin and one in Cork. These meetings are open to all of the microbiology community.
HOST–PATHOGEN INTERACTIONS
30 JUNE–1 JULY 2016 (TWO HALF-DAYS) TRINITY COLLEGE DUBLIN, DUBLIN, IRELAND
EXPLORING THE MICROBE– IMMUNE SYSTEM INTERFACE
1–2 SEPTEMBER 2016 ROCHESTOWN PARK HOTEL, ROCHESTOWN, CORK, IRELAND
Further information for each meeting including the full programme, confirmed speakers, registration deadlines and grants can be found online.
For further information contact [email protected]
---
Image: Delegates viewing posters at the IAMMI meeting in London, UK, 9–10 November 2015. Microbiology Society. Delegates attend a session at the IAMMI meeting. Microbiology Society. Archaea. Thorsten Allers. Fungal strands. Gero Steinberg. Chickens. Thinkstock..