From the President
Issue: What is life?
10 May 2016 article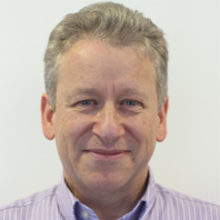 We are looking for your involvement in a number of issues in the coming months. The Society is about to enter a thorough review of our membership and is setting up a Membership Research Project Working Group.
The aim of the project is to gather data from members, non-members and lapsed members through structured questionnaires, focus groups and one-to-one interviews, to enable us to understand and meet the needs of a changing membership in a sustainable manner. Our objective is to ensure that the benefits we offer meet the needs of today's members but are also 'fit for purpose' for future members.
The ballot for elections to Council, Committees and Divisions will open Monday 23 May and I urge all eligible member categories to utilise their right to vote. It is important to the governance of the Society that we remain open and transparent, and that the membership is truly represented on the bodies whom we trust to drive forward our strategy. The ballot will be received electronically, or via post from the Electoral Reform Services, who are administering the process, so check your email spam filters if you have not received it by Tuesday 24 May. Why not also think about whether you personally should be standing for election for one of our posts in the Society? If you want to widen your influence and contribute to the field of microbiology then there are some interesting and important opportunities coming your way. Next January (2017) we will need applicants to put themselves forward for vacancies on Council and on some of our Committees. In addition, we are looking for younger members to become part of our newly established Early Career Microbiologists' Forum. It is important to me and the Society that we have the widest possible representation on our Committees, so please consider getting involved.
At the time of writing I am looking forward to our annual meeting in Liverpool, but there is also an exciting Focused Meeting being planned, titled Molecular Biology of Archaea 5, taking place 1–3 August. For information about registration, visit the website.
We always aim to cover the length and breadth of microbiology in Microbiology Today, and this issue may claim to extend the boundaries of biology, science and science fiction more than any previous one. We have notable articles that span the entire tree of life on Earth, as well as an article on astrobiological 'life off Earth' and that found in extreme climates, written by John Ward. These are complemented by a review of the archaea (by Hannah Marriott and Thorsten Allers) that represent the third branch of life on Earth along with the bacteria and eukaryotes. If you've seen the movie The Martian with Matt Damon you may, as a microbiologist, have questions about whether he was the only living thing left on the Red Planet and have been primed to think more about where microbial life exists outside the Blue Planet. Also have a look at the articles by Sarah M. Richardson and Nicola J. Patron on synthetic bacteria and the debate between two of our microbiology heavyweights – David Bhella and Nigel Brown – on whether viruses can be considered to be 'alive'. We are therefore covering life, the universe and everything in one magazine and considering the nature of life itself, as well as how we can make new 'designer' life forms. Beat that!
This issue also includes important information about our education and outreach activities and more information about the Early Career Microbiologists' Forum. You can follow us, and get regular updates on our activities in a wide variety of other ways. I am told for example that we now have more than 10,000 Twitter followers, so I know we are connecting through multiple traditional and social media formats.
NEIL GOW
President
[email protected]