Champion your Society
Issue: World War I
29 May 2014 article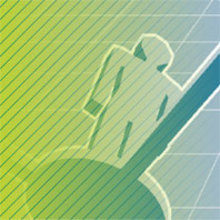 The growth and success of the Microbiology Society has always been inextricably linked to the enthusiasm, commitment and dedication of its members. Put simply, we are a membership organisation, run by its members (with a little staff help) for its members. This has helped establish us as the leading learned society for microbiology professionals across Europe and beyond.
These same qualities are now being sought from a new wave of members, to help support and grow the organisation across its next phase of development. The launch of the Society's Champions will see the coming together of members who want to help take the Society to its next level of development. We have some exciting plans for the future and Champions will play a significant part in helping deliver them.
The Society Champions initiative has two main objectives. Firstly, to identify UK-based members (initially) who would like to help raise the profile of the Society with the intention of increasing Society membership. Strong personal relationships and endorsements have always been major drivers when it comes to recruiting new members. The authoritative recommendations of tutors, teachers, lecturers and enthusiastic work colleagues have always played a very significant role when it comes to influencing prospective new recruits.
The second objective will see Champions contribute to building a more fulfilling and rewarding membership experience. We are keen to strengthen our local presence and provide more points of contact for members to engage with the Society. This could be through local events, talks, social activities, or specific networking opportunities.
Who are we looking for? In two words, 'passionate people'. Our ideal Champions will be good communicators with a passion for their subject material – no matter what it is – and a willingness to share this with others. People relate to people, and our Champions will be no exception. They will be natural communicators, keen to share and enthuse those they come across. A deeper understanding of the Society, its priorities and work is not essential as appropriate training will be provided as necessary.
The Champions role will be primarily one of active profile raising, with the aim of recruiting more members. Champions will essentially be free to initiate and manage their own activities to achieve this. These activities could include:
Arranging talks within their workplace/learning environment on the Society's behalf
Promoting membership of the Society to their immediate colleagues, students, networks
Visiting relevant neighbouring institutions and workplaces
Gathering data for future Society follow up
Arranging for the display of Society promotional materials within their work place/at events
Helping produce online content for the Society
We recognise our members are already very busy people and many do a lot for the Society already. The decision to become a Champion needs to be a considered one and will ultimately depend on the individuals' own circumstances. However, our hope is, over a 12-month period a Champion either gives themselves, or arranges for others on their behalf, two to three talks and attends one or two events. Becoming a Champion will more clearly suit those with the time to commit. The Champions role is a voluntary one. Clearly this is a significant opportunity to 'give something back' not only to the Society, but also to those potential new recruits considering joining. A positive and enthusiastic introduction to the Society at this point in their membership will go a long way towards ensuring they remain members for a considerable time to come. Champions may also benefit personally. Those who are early in their careers can use their Championship as an opportunity to enhance their CVs and expand their networks. Champions will also receive free Society membership and have their Champion-related expenses met too.
We are initially looking for a relatively small number of Champions to work with across the UK. Over the coming months it is our intention to work with them to develop and refine the scheme further, with a view to rolling it out in 2015.
PAUL EASTON
Membership Manager
---
If you would like to put your name forward or would like to find out some more about Champions, please get in touch with our Membership Manager, Paul Easton. Paul is contactable on 020 7685 2680 or at [email protected]