From the President
Issue: World War I
29 May 2014 article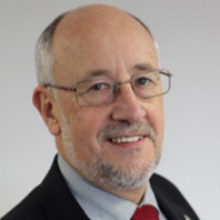 This issue of Microbiology Today is bracketed by two important events. The first is our Annual Meeting in Liverpool. Due to the production schedule, this is written before the event, but the programme is excellent and, as long as the coffee arrives on time (for on such things the reputation of a meeting often hangs!), I am sure that we will have had a scientifically rewarding and enjoyable time.
This is the first Annual Meeting, rather than our having separate Spring and Autumn Meetings. As far as microbiology is concerned, I agree with G. K. Chesterton that 'there is no such thing on earth as an uninteresting subject; the only thing that can exist is an uninterested person', so I am sure that all members will have found something of interest.
The second event is the appointment of our new Chief Executive. Dr Peter Cotgreave starts work at the Society at the beginning of June. He comes to us with a strong background in public engagement and working for the benefit of UK science, both at the Royal Society and at CaSE (The Campaign for Science and Engineering). It is important that we engage with opinion formers and various public groups to ensure that awareness of the importance of microbiology in the 21st century is not overlooked. Emerging and re-emerging diseases with resistance to antimicrobials, the opportunities represented by synthetic microbiology, the role of micro-organisms in food and energy production, and their place in a functioning ecosystem are all major issues that are important for the society to understand and consider. A brief biography of Peter will appear in the next issue of Microbiology Today. I, and other members of Society's Council, very much look forward to working with him to take the Society forward over the next few years.
This issue of Microbiology Today acknowledges the centenary of the outbreak of the Great War in 1914 through the microbiological impact of the great changes that happened across those four years and beyond. We are all aware of the H1N1 influenza epidemic and of the oft-repeated aphorism that more people died of influenza than of war wounds, but the role of micro-organisms in other infections and in industrial fermentation are possibly less well known.
A century is but a short time compared with the experimental ambitions of my Edinburgh colleague Charles Cockell, who describes his plans for a 500-year experiment in this issue.
One of the most important attributes of a learned society is its membership. In order to support our members and encourage microbiologists to join us in promoting the art and science of microbiology, as our Strategic Plan states, we have launched a Society Champions scheme. They will represent the Society locally. Initially this will be a short pilot scheme, which, if successful, will subsequently be expanded across the UK and Ireland. Society Champions will also be provided with promotional materials and resources, such as those described by James Redfern. However, even if you have not applied for the elections to Council, Committees or Divisions, you can still help the Society by letting me, or a member of one of these bodies, know what you would like the Society to do.
NIGEL L. BROWN
President
[email protected]
---
Image: I.Atherton.