News
Issue: World War I
29 May 2014 article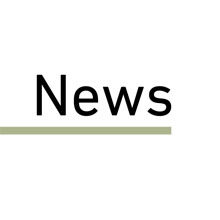 New schools resource
This resource has been developed to provide a series of well-tested practical activities for use in teaching biology at post-16. The practical activities all focus on the micro-organisms known as viruses. All the bacterial cultures and viruses are safe to use in the school laboratory. The activities can be used to illustrate a range of topics, including:
Visualising viral infection
Estimating the number of viruses in a sample (total and viable count)
Inactivating live viruses
Using PCR to diagnose viral disease
Society school members should have received their copy of this resource. It is also available free of charge to Society members involved in outreach work. Price to non-members is £15. For further information or to request a copy, email [email protected]
---
Microbes – The Real Superheroes success at The Big Bang Fair 2014
The Society is proud to have been a sponsor of The Big Bang Fair since it first began in 2009. It has grown tremendously since those early days and is now the UK's largest single celebration of science, technology, engineering and maths. This year the event attracted over 75,000 attendees, including young people, teachers and parents.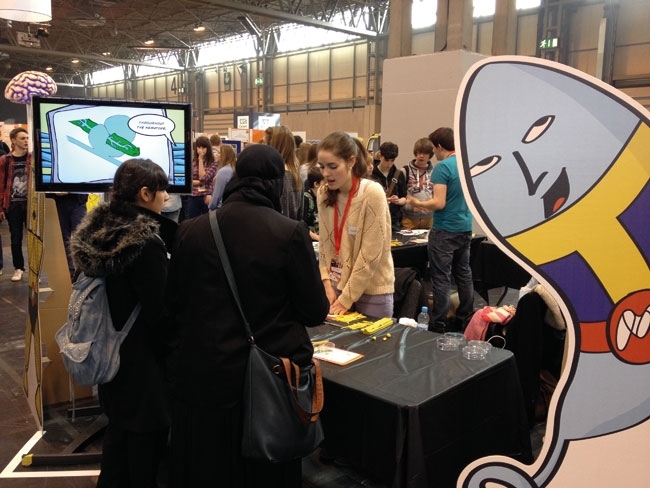 The Society's interactive stand focused on 'The Real Superheroes' – microbes. This followed the theme of our February edition of Microbiology Today. The aim was to inspire and excite the attendees about some of the amazing things that microbes can do. Armed with animations, models, plasticine, Petri dishes and microbe passports, over 3,000 visitors were able to explore this fascinating, microscopic world and discover why microbes are so important in our daily life. We would like to thank our amazing team of Society members who volunteered to help at the event and who had a fantastic time sharing their enthusiasm for all things microbiological.
If you are interested in getting involved in our outreach work contact Theresa Hudson, Education and Outreach Officer at the Society, at [email protected]. We are currently in the process of putting together the resources, including the animations and microbe passports, into a format that can be downloaded by Society members to use in their outreach work. Watch this space for further information.
---
Launch of Society Champions
The Society is looking for members who are passionate about microbiology and are keen to work with their local networks to increase the awareness and membership of the Society. Champions will have an important role in the delivery and development of an exciting programme of activities to grow and support the membership. For further information on how to get involved see the Champions article.
---
The Society joins Access to Research initiative
The Microbiology Society is pleased to announce its participation in the Access to Research initiative. The initiative, launched in late 2013, gives free, walk-in access to a wide range of academic research in public libraries across the UK. It was launched as a two-year pilot in response to recommendations from the Finch Group, a Committee convened by the UK government, to explore how access to publicly funded research could be expanded. The five journals published by the Society will be included in the pilot from April 2014. More information can be found at www.accesstoresearch.org.uk
---
JMM Case Reports reaches 100 submissions
JMM Case Reports, the Society's new online-only open access journal, has received over 100 submissions since it was announced in September last year.
The journal, the Microbiology Society's first new publication in nearly 50 years, has attracted a wide range of case reports from researchers and clinicians across the globe.
Professor Peter Borriello, one of JMM Case Report's Editors-in-Chief, said: 'We have been overwhelmed by the incredible response to the new journal and are delighted to have reached this number of submissions so quickly. We are particularly pleased by the wide international authorship of the case reports we have received, with submissions coming in from over 30 different countries so far. Usage has also been very high and we are excited to see how the rest of the year unfolds for the journal.'
JMM Case Reports is a gold open access publication, meaning that articles are free to read as soon as they are published. The Society is waiving open access fees for all authors in the journal's launch period. Visit the journals website to read the latest case reports and find out how to submit your own.
---
Nuffield Research Placements
The Society is pleased to support the Nuffield Research Placements by offering funding for 10 students to work alongside professional microbiologists on authentic projects through four- to six-week placements in universities, commercial companies and research institutes. Students in the first year of a post-16 science, technology, engineering and maths (STEM) course are eligible to apply. They particularly encourage students who don't have a family history of going to university or who attend schools in less well-off areas and they make sure no-one is excluded on a financial basis by covering students' travel costs. Listed below are some examples of the microbiology projects that students took part in this year.
| | | |
| --- | --- | --- |
| Project provider | Project title | Supervisor |
| Edinburgh Napier University | Construction of a Salmonella gene promoter: lacZ fusion reporter plasmid | Craig Stevens |
| University of Abertay Dundee | Beyond Pseudomonas fluorescens SBW25: seeking Wrinkly Spreaders amongst related pseudomonads | Andrew Spiers |
| University of Liverpool | Investigation on how increased exposure to sand particles causes the rise in the number of cases of respiratory diseases caused by Streptococcus pneumoniae | Aras Kadioglu |
| University of Aberdeen | Inhibition of Escherichia coli biofilm formation by sodium salicylate | Phillip Cash |
| University of Hertfordshire | Testing the root length and shoot height of radishes grown in sand and soil with or without PBSA and enumerating microbiological activity | Avice Hall |
| Imperial College London | The type 2 secretion system and how it allows Legionella to thrive | James Garnett |
| University of Reading | Investigation into a possible conformational linkage between the haemagglutinin and matrix proteins present in the influenza A virus | Ben Neuman |
| University of Manchester | Protein modifications in Campylobacter and Helicobacter bacteria | Dennis Linton |
| MRC National Institute for Medical Research | Creation of a plasmid construct to conditionally delete merozoite surface protein 1 in the malaria parasite Plasmodium falciparum | Michael Blackman |
| University of Glasgow | Recombinant expression of beta-2-microglobulin in Escherichia coli | Cheryl Woolhead |
---
Announcement of AGM
The Annual General Meeting (AGM) of the Society will be held at Charles Darwin House, 12 Roger Street, London WC1N 2JU, on the afternoon of Thursday 11 September 2014. Further details will appear in the August Edition of Microbiology Today and online.
---
Strategy
The Society's Strategic Plan for 2012–17 was reviewed in 2013. This revised version was approved by Council in December 2013 to commence in 2014.
---
News of Members
Congratulations to Dr Julian Parkhill, a Society Member since 1990, who has been elected as a Fellow of the Royal Society, and to Honorary Member Professor Julian Davies who has been elected to the American National Academy of Sciences.
---
Death
It is with great sadness that we report the death of Professor Lorna Casselton CBE FRS, an eminent mycologist and fungal geneticist. Lorna was a member of the Society for 40 years, joining in 1974.
---
Summer Science Exhibition
The Royal Society's Summer Science Exhibition will take place at their main premises in central London from 30 June to 6 July 2014. This is their main public event of the year and is open to the general public as well as students, teachers, scientists, policy-makers and the media. Showcasing exciting and cutting-edge research, it provides an excellent platform for the public to interact with researchers and question them about their work. This year Dr Matt Hutchings (University of East Anglia) and his colleagues will present their fascinating research on 'Leafcutter ants and their antibiotics'. If you can't visit the exhibition follow their story on his blog site – microbelog.wordpress.com
---
DARIEL BURDASS
Head of Communications