Reviews
Issue: World War I
29 May 2014 article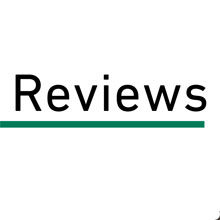 Fields Virology, 6th Edition
BY D. M. KNIPE & P. M. HOWLEY
PUBLISHED BY LIPPINCOTT WILLIAMS AND WILKINS (2013)
£296.00 ISBN 978-1451105636
The latest edition of Fields remains the definitive and authoritative textbook of Virology. The 76 chapters cover both general virological principles and specific viruses, and are written by a large panel of leading experts. As a result it is as up to date as possible for a textbook.
The contents are highly detailed but nevertheless the quality of the text makes it accessible, helped by the comprehensive and clear illustrations. The complete contents is also available online, although apart from the extended reference lists I did not find this particularly useful.
I expect that this edition will grace the office shelves of many an academic, but it is most likely to be found in institutional libraries as a reference volume for students and researchers. As such, it will continue to provide an in-depth introduction to virology for those new to the area, and a source of valuable background knowledge for all virologists.
MARK HARRIS
University of Leeds
---
Oral Microbiology and Immunology, 2nd Edition
EDITED BY R. J. LAMONT, G. N. HAJISHENGALLIS & H. F. JENKINSON
PUBLISHED BY ASM PRESS (2013)
£97.50 ISBN 978-1555816735
This book has been written specifically for dental students, dental practitioners, and healthcare professionals and researchers working in the discipline of oral microbiology and immunology. The subject matter is divided in three broad sections that provide logical progression through the major areas: 1) general principles of oral microbiology (including genetics, applied molecular biology and immunology), 2) infection-driven oral diseases, and finally 3) control of oral diseases (including immunological intervention, antibiotics and the treatment of infectious diseases, and infection control in dentistry).
The book is academically written, and the content is relevant and presented in an interesting way. There are key points at the end of each chapter, but the text would benefit from additional use of images/illustrations in some sections to explain key concepts and theories in more detail.
The book will serve as an important reference resource for undergraduate and postgraduate students as well as early career research investigators. Those in the discipline should consult this extensive and well-informed book as an accompaniment to core texts.
SLADJANA MALIC
Manchester Metropolitan University