Jobs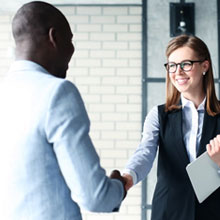 The Microbiology Society is a membership charity for scientists interested in microbes, their effects and their practical uses. It is one of the largest microbiology societies in Europe with a worldwide membership based in universities, industry, hospitals, research institutes and schools.
Our members have a unique depth and breadth of knowledge about the discipline. The Society's role is to help unlock and harness the potential of that knowledge.
We are now embarking on an ambitious new five-year strategy with our principal goal to develop, expand and strengthen the networks available to our members so that they can generate new knowledge about microbes and ensure that is shared with other communities. The impacts from this will drive us towards a world in which the science of microbiology provides maximum benefit to society.
The Microbiology Society is an equal opportunities employer and welcomes applications from all suitably qualified persons regardless of their race, sex, disability, religion/belief, sexual orientation or age. We value, promote and seek diversity.
Our generous benefits package includes:
Highly competitive salaries with annual cost of living increase
Season Ticket Loan Scheme
Cycle to Work Scheme
£50 contribution towards eye care
10% employer pension contribution
23 days holiday + eight bank holidays + bonus three additional days over the Christmas break
Flexible working hours, including hybrid working options
Life insurance including free (health and wellbeing) employee support services
---
VACANCIES
---
VOLUNTARY OPPORTUNITIES
---
Image: Tsyhun/Thinkstock.