Jobs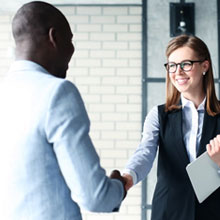 Welcome to the Microbiology Society's jobs page, where you can find information about our current vacancies along with opportunities to volunteer and support the work of our members.
The Society is a membership charity for scientists interested in microbes, their effects, and their practical uses. We have a worldwide membership of over 5000 members who are based in universities, industry, hospitals, research institutes and schools and we are one of the largest microbiology societies in Europe.
The Society is proud to be an equal opportunities employer and we value, promote, and seek diversity. We welcome applications from all qualified persons regardless of their race, sex, disability, religion/belief, sexual orientation, or age and we offer a generous benefits package.
Our generous benefits package includes:
Flexible working hours
Highly competitive salaries with annual cost of living increase
23 days holiday + eight bank holidays and three additional days over the Christmas break
10% employer pension contribution
Life insurance including free (health and wellbeing) employee support services
Enhanced maternity pay to include 26 weeks fully paid maternity leave and 13 weeks statutory maternity pay
Season Ticket Loan Scheme
Cycle to Work Scheme
£50 contribution towards eye care
---
CURRENT VACANCIES
Below is a list of our current vacancies. You can find out more information from our website regarding the work of the Society.
---
VOLUNTARY OPPORTUNITIES
Below is a list of opportunities for our members to participate in our governance and publishing activities to support the work of the Society.
The International Journal of Systematic and Evolutionary Microbiology (previously International Journal of Systematic Bacteriology) is the journal of record for publication of novel microbial taxa and the official publication of the International Committee on Systematics of Prokaryotes and the Bacteriology and Applied Microbiology Division of the International Union of Microbiological Societies. We are currently looking to appoint new Editors with expertise in microbial taxonomy. Our Editors play a key role in the journal, ensuring that we publish high-quality research, and are engaged with the microbiological community.
You do not need to have been involved with the Editorial Board or the Society previously to apply. Please read the full job description below for details on how to apply.
The Microbiology Society is committed to creating an inclusive culture that supports equality and diversity and fully reflects both its membership and the global microbiology community. The Society seeks to actively encourage all practices that reflect a diverse society.

International Journal of Systematic and Evolutionary Microbiology Editor Job Description
Our Council and Committees Shadowing Scheme gives members an exclusive opportunity to gain insight into the inner working of the Society. By experiencing first-hand the activities and decision-making processes of key governing groups of the organisation, members can add to their CV, gain a wealth of knowledge, get a glimpse behind the scenes, and network with other microbiology leaders. Apply now to find out more about the way we work, so that you can strengthen your future nomination and go on to contribute to the leadership of the organisation through serving on Council and Committees.
Find out more and apply on the Council and Committees Shadowing Scheme page.
We are establishing a Members Panel: a group of members from underrepresented communities who will convene to bring their perspectives to our efforts to ensure the Society is welcoming across all its activities. We are currently seeking the inaugural Chair and members of the Panel.
The Members Panel will enable us to expand the diversity of perspectives represented at decision-making level by providing a platform for members from minoritised ethnic and racial groups, members with disabilities, health conditions or impairments, and members from other marginalised backgrounds to convene.
It will input directly to the General Secretary's Group, which is the formal mechanism by which asingle coherent report on EDI issues is presented to Council, on Society activities focusing on member engagement and inclusion. The Panel is also open to members who are not from marginalised groups to participate if they wish to demonstrate their support, however our primary focus will be on bringing the voices of those who are not usually heard to the fore.
We have extended the deadline for interest in the Panel as we invite members with disabilities or long-term illnesses to join. Please complete the form below and submit it to

[email protected]

. If you wish to express an interest in the Chair position, you must complete the Chair section of the form.

Members Panel Nomination Form 2021

To learn more about Our Panels visit this webpage.
---
Image: Tsyhun/Thinkstock.