Coronastream: exploring mobility
Posted on June 16, 2020 by Dr Tim Inglis
In this special blog series, medical microbiologists led by Dr Tim Inglis summarise some of the research that will be essential to inform COVID-19 countermeasures. Find out more about the project in Dr Inglis' Editorial 'Logic in the time of coronavirus', published in the Journal of Medical Microbiology.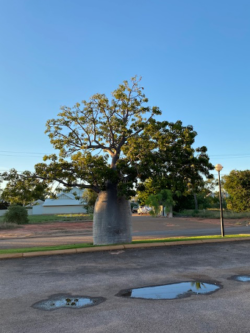 The notes for this blog were written at 35,000 feet, speeding towards the tropical north of Australia to deploy a mobile coronavirus lab for field trials. In recognition, this week's post explores the theme of mobility.
Congruence: mobile diagnostics
In this review of emerging point-of-care diagnostic technology, Udugama and colleagues review a litany of emerging rapid tests from PCR-CRISPR to gold nano-particle lateral flow assays. They note that development of laboratory tests for SARS-CoV-2 took three weeks, compared to five months for SARS-CoV. This notable acceleration in bringing laboratory technology into use is commendable, but has its own set of problems. Importantly, the hidden cost of validation, verification and embedding rapid tests in an established clinical laboratory workflow. That said, reliably sensitive tests are needed for use in austere, remote and resource-limited health care settings.
Consistency: mobile phones
Air and environmental sampling for SARS-CoV-2 around hospitalized patients with coronavirus disease 2019 (COVID-19)
This small but detailed study examines SARS-CoV-2 in and around hospital patients with laboratory-confirmed COVID-19. In all, 377 environmental samples were collected from 21 SARS-CoV-2 positive patients during 76 visits to airborne infection isolation rooms. Of the 377 environmental samples, 19 (5%) were PCR-positive; most commonly the patients' mobile phone, then bed rails and toilet handles. Despite air sampling 10cm from each patient's mouth and using an air containment device to surround the patients, they were unable to detect virus RNA in exhaled air. Cheng and colleagues discuss other studies that have looked at this issue and the practical difficulties demonstrating coronavirus bioaerosols.
Cumulative dissonance: the impact of mobile populations
Influence of population mobility on the novel coronavirus disease (COVID-19) epidemic: based on panel data from Hubei, China
Jiang and Luo used a one-month data set and a random effects model to investigate the effect of population mobility on COVID-19 transmission in Hubei Province. They found that infection was more likely 11–12 days after people moved from Wuhan to one of16 other cities in Hubei Province, and a corresponding decline over a week after city lockdowns. The interval between contact and COVID-19 confirmation in this study corresponded to the lag of 12 days to demonstrating the effect of restricting population mobility.
Curtailment: mobile screening technology
Walk-through screening center for COVID-19: an accessible and efficient screening system in a pandemic situation
From an early stage of the pandemic, South Korea took a proactive approach to deploying COVID-19 tests and rapidly achieved a high testing rate. In this paper, Kim and Lee describe a concept for walk-through COVID-19 screening tests that relies on mobile technology configured as a scalable screening booth. Their concept addresses the conflicting needs of high throughput, ease of use and repeated decontamination.