DNA and Diversity
Posted on January 13, 2020 by Dr Linda Oyama
As part of Biology Week last year, Microbiology Society Champion Dr Linda Oyama took some time out from caring for her 8-week-old twins to teach primary school girls about DNA along with a team of female scientists from Queen's University, Belfast. Here, Linda reflects on the day.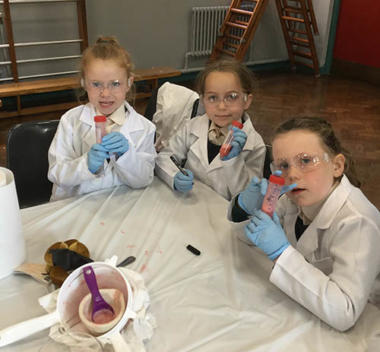 The morning of Friday 11 October 2019 felt like a new year out of a fantasy movie! Well, for me, at least. I was back in my element and away from breastfeeding my lovely 8-week-old babies for more than a couple of hours for the first time since they were born.
The team of young female scientists from the Institute for Global Food Security at Queen's University Belfast, including Dr Mairéad Connor, Dr Karen Siu Ting and I arrived early at Penrhyn the Preparatory Department of Strathearn School in Belfast to set up and facilitate two exciting hands-on activities themed 'DNA and Diversity.' Everyone – including members of the Huws Laboratory – had been involved in getting everything ready for the day and I couldn't be more excited to be getting support from both the lab and the Microbiology Society to do what I love the most; sharing my work and the world of microbiology with youngsters.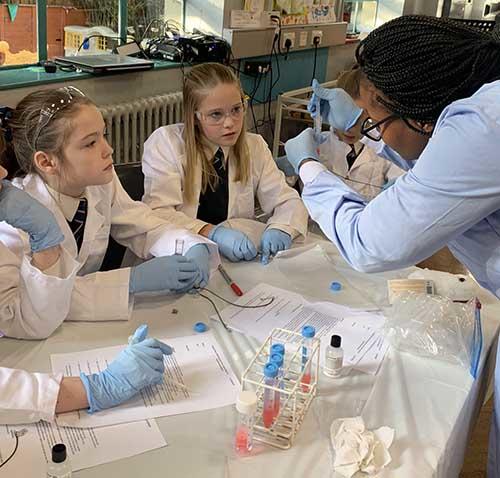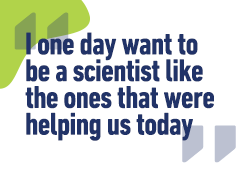 In line with my passion for making science accessible to everyone, the aim of the event was to introduce the girls to the world of Microbiology and inspire them towards science careers by stimulating their interest through hands-on science-based activities. The presence of other young and early career female scientists besides myself served to inspire as role models. This makes a huge impression on the girls, teachers and parents alike.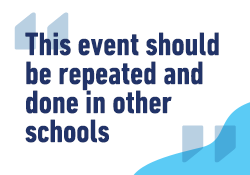 Our mini-project titled 'My DNA in a necklace' with the older class group (10–11-year-old girls), went down a treat! The girls completed DNA extraction from their own cheek cells which they then took home in a bottle pendant. The younger girls (6–7 years of age) investigated 'DNA extraction from strawberries.' If nothing else, they sure enjoyed mashing those sweet-smelling strawberries! An interactive PowerPoint session and videos on DNA and Diversity formed part of the activities attended by a total of 40 pupils and their teachers. It was amazing to see and hear how much the girls had enjoyed and learnt from the session.