Get involved in this year's prize award panel
Posted on February 24, 2021 by Microbiology Society
Each year, the Microbiology Society awards five Prize Lectures in recognition of significant contributions to microbiology. We are asking members to volunteer to join the Prize Award Panel, which will judge nominations for the 2022 Prizes and 2023 Prize Medal. In this blog, Dr Jerry Reen from University College Cork talks about his experience on last year's Prize Award Panel.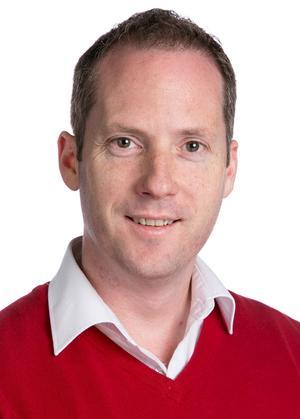 The panel will discuss all nominations received before presenting a shortlist for the Prize Medal and a recommendation for all other Prize winners to Council for endorsement when they meet in September.
What was your overall experience of being involved in last year's Prizes Award Panel?
A very positive experience, but also a humbling experience at the same time. The quality of nominees was remarkable and it challenges us all to strive for that level of impact and output. The process was well run, several aspects were important including the fact that the review process was performed without any knowledge of who the other panel members were. The proactive approach taken by the organisers helped ensure deadlines were met and were helpful. The virtual meeting was very cleverly organised and deserves a mention. Using the two videos at the start to scaffold the unconscious bias was a great way to start the meeting and together with the excellent manner in which the meeting was chaired, it led to a very inclusive process. It felt to me that every voice was heard and a consensus was certainly achieved on all counts.
What did you enjoy and/or value most about being a member of the Panel?
The Microbiology Society has always had a very positive impact on my experience as a scientist. Whether it was the opportunity to present or speak at meetings, the support and encouragement from more established scientists, or simply the way in which research leaders would offer their time to younger members, it is a fantastic organisation. So, it was great to give something back. I also enjoyed and valued observing the manner in which the process was run and took good insights into how the voice of the collective can be captured without prejudice.
Please tell us about your prior experience of participating in advisory/selection panels.
I have sat on selection panels before, for travel bursaries and jobs. These would have been performed within the institution and therefore, logistically would not have had the same dynamic of the Microbiology Society's Prize Award Panel.
Why would you encourage other members of the Society to put themselves forward for the 2021 Prize Award Panel?
One of the strengths of the Society is the citizenship and engagement shown by its members. The Prize Award Panel is one way in which you can contribute to what is a very worthwhile initiative, recognising leaders and exemplars within our scientific community.