How could supervising a studentship benefit your professional development?
Posted on January 7, 2020 by Lee Sherry, David Whitworth and Robin May
Each year, the Microbiology Society awards a number of grants that enable undergraduates to work on microbiological research projects during the summer vacation. Over the next few months, we'll be posting a series of articles from members who were awarded Harry Smith Vacation Studentships this summer. This week focuses on some of our members who supervised students during their summer projects.
Early career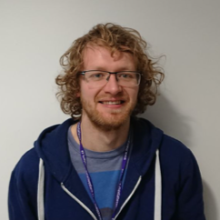 Lee Sherry, Postdoctoral Researcher at the University of Leeds
I felt that the application process for the Harry Smith Vacation Studentship was a really valuable experience as it asked me to provide the background and justification for my research proposal in a similar way to how a larger grant application would. The application process also gave me the experience of really planning a project and the methodology out so that it would be clear not only to the reviewing committee but also clear for the student to understand and refer to throughout their time in the lab.
Additionally, this studentship allowed me to follow up on an idea related to my current project, which I wouldn't have had time to do myself, whilst offering a student the opportunity to work in a research laboratory. Following the award, I was able to see first-hand how to manage a grant and also gave me the chance to mentor and supervise a highly motivated and talented undergraduate student. Overall, I feel this studentship has helped me develop some of the skills that I will need to further my career in the future.
Mid-career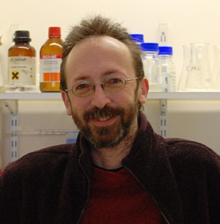 David Whitworth, Reader in Biochemistry at Aberystwyth University
I apply for Harry Smith Vacation Studentships because they are a way of helping my highest-flying students achieve some professional recognition, and they also provide the students with a landmark experience that can encourage and facilitate their steps into a microbiology career after graduation.
Winning a Harry Smith Studentship doesn't help my career progression so much, except that it evidences my desire to enhance my students' employability and support the next generation of microbiologists. However, this year, funding of a studentship did also provide the opportunity to do a small project which I had wanted to do for a while, while also giving my PhD student an opportunity to gain experience of bench supervision.
Established career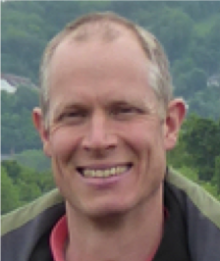 Robin May, Professor in Infectious Diseases at the Institute of Microbiology and Infection, University of Birmingham
The Harry Smith Vacation Studentship is a fantastic way to bring talented, enthusiastic students with a passion for research into the lab, giving them an early taste of real research. At the same time, since the studentships are entirely about the experience, and not about needing to get results. They can be a great way to test drive new projects and perhaps try left field or riskier ideas.
Our experience this summer did exactly that. Hanqi joined the lab with relatively little experience but a huge amount of enthusiasm and took on a typical 'what if…?' project. By investigating the unusual behaviour of an antibody that had been noted in passing by other members of the group, Hanqi was able to show that some very unexpected biology underlies this observation. Consequently, her experiments point the way towards an exciting new programme of investigation and I have no doubt that her data will be an important part of a future grant proposal in this area.
Overall, this Vacation Studentship was a bonus for everyone – providing invaluable research experience to Hanqi, an enthusiastic and dynamic colleague for the group and a fabulous set of pilot data for future projects.
To find out more or apply for a Harry Smith Vacation Studentship, visit our grants page.