How to network at a conference
Posted on March 14, 2017 by Anand Jagatia
The Microbiology Society Annual Conference is just a couple of weeks away! While this is definitely exciting, there is one aspect some of you may be nervous about: networking.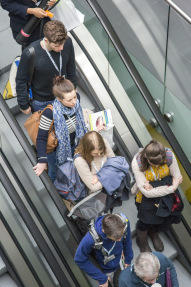 Networking is a bit of a dirty word in science – but it's not about schmoozing over wine and cheese, and it doesn't have to be scary.
Watch our video for some great tips on how to network effectively.
Head over to our website for more resources on Microbiology Careers.
We also have a video on giving great presentations, which you can find here.