International Day of Plant Health 2023: an interview with Dr Andrew Armitage
Posted on May 12, 2023 by Katie O'Connor
Today is International Day of Plant Health. We encounter plants every single day. And yet, we tend to forget just how important they are. They provide oxygen that we need to breathe, the food we eat, life-saving medicines, clean water and much more,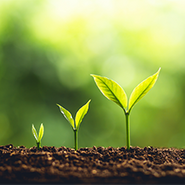 Microbiology research is intimately linked with plant health. Microbes interact with plants and are crucial to ecosystem functioning – but they can also cause plant diseases.
International Day of Plant Health calls on everyone to raise awareness and take action to keep our plants healthy. To find out more, we spoke to Dr Andrew Armitage from the University of Greenwich.
International Day of Plant Health: an interview with Dr Andrew Armitage