Investigating Lyme disease on the South Downs
Posted on April 6, 2017 by Ben Thompson
The South Downs National Park is an area that stretches for 140 km along the South Coast of England, and is home to a huge diversity of plants and animals.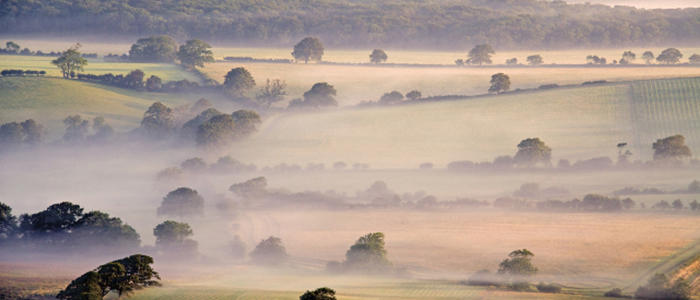 Some of the smaller inhabitants of the park are ticks: biting arachnids that feed on the blood of a wide range of mammals and birds, including deer, sheep and rodents. A number of these ticks are colonised by bacteria of the Borrelia genus, which are known to be the causative agent of Lyme disease, a potentially serious infection that can affect many parts of the body.
Last year, researchers from the University of Brighton suggested that the national park includes two of the ten areas in the UK where Lyme disease transmission is most common.
What the team weren't able to show was why the park has high levels of transmission. Today, at the Microbiology Society's Annual Conference, Dr Ian Cooper from the University of Brighton is presenting a poster explaining how the team are looking to answer that question.
Increasing levels of Lyme disease are often attributed to an increase in the numbers of ticks, although the ecological reasons for this aren't clear. Deer are thought to have a key role in the spread of these arachnids, but, to date, there is little direct evidence that this is the case.
Ian and his colleagues (Jo Middleton and Anja Rott) are looking to combine data on tick distribution, habitats, and hosts with incidence of Borrelia bacteria, to try and build up a spatial map that gives a better idea of where Lyme disease exists in the South Downs.
So far, the team have collected ticks present in the vegetation at six sites in the park and are working to identify the species of Borrelia that they may contain. In particular, they're looking for Borrelia burgdorferi, the most common cause of Lyme disease, and Borrelia miyamotoi, a species first identified in the UK in 2014. Also being analysed are ticks collected from deer samples at 16 locations.
Ian hopes that this knowledge can then be applied to future public health campaigns: "The incidence of Lyme disease has increased over the past few years, so it's important to find out why more people are becoming exposed," he explains.
"It's easy to say that it's due to an increase in the number of people using the South Downs, but where are they going, and what are they doing? If we can identify the critical areas of the park where they're being exposed we might be able to lower the levels of the disease in humans and animals."
If you're at the Society's Annual Conference today, you can visit Ian's poster in the Lennox Suite.