JMM Editor's Choice: understanding Pseudomonas biofilm growth on endotracheal tubes
Posted on July 8, 2020 by Microbiology Society
The Journal of Medical Microbiology (JMM) is a journal published by the Microbiology Society, focused on providing comprehensive coverage of medical, dental and veterinary microbiology and infectious diseases, including bacteriology, virology, mycology and parasitology. This month, Professor Kalai Mathee discusses the paper 'Pseudomonas aeruginosa biofilm formation on endotracheal tubes requires multiple two-component systems', which was chosen as Editor's Choice for the June issue of JMM.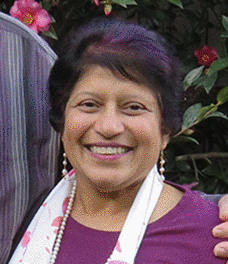 Infection by Pseudomonas aeruginosa on indwelling medical devices such as endotracheal tubes (ETT), is of significant concern in hospitals. Though this is a well-known problem, there have been no studies that have systematically analysed bacterial growth on this surface.
The researchers have successfully mimicked the growth of P. aeruginosa PA14 on ETTs in vitro. They also screened 112 mutants of two-component systems (TCSs) to determine their role in the biofilm growth on ETTs. They have succeeded in identifying ETT-specific novel TCSs that may be involved in surface-sensing. This is a novel approach to an age-old problem.
Pseudomonas aeruginosa biofilm is one of the major causes of death in ventilator-assisted pneumonia patients. Divakar Badal and co-workers from the Indian Institute of Science investigate the genetic factors responsible for biofilm formation on the endotracheal tube and identify 18 genes encoding two-component systems. These findings could offer insights into how drugs could be used to prevent or disrupt the bacterial biofilm.