Joi Hok! A TB-education initiative in India
Posted on January 30, 2020 by Sreyashi Basu
After completing her undergraduate degree at University College London, Microbiology Society Champion Sreyashi travelled to her hometown to tackle the stigma and misconceptions surrounding tuberculosis in India. Using traditional art techniques, Sreyashi has established an initiative called 'Joi Hok!' which she has been taking to schools in Kolkata.
I came to university with a lab coat, and I left with a pocket-sized strategy to eradicate tuberculosis.
Eradicate tuberculosis? You must be joking.
I could very well be. Tuberculosis (TB) is not an easy candidate. In fact, the World Health Organization (WHO) estimates that 1.8 billion people — close to one quarter of the world's population — are infected with the causative agent Mycobacterium tuberculosis. Despite being thousands of years old, this bug has clearly not disappeared yet and probably won't for a while. Let's face it, in a world where antibiotic resistance reigns, western medicine can only thrive so much. We need to consider the non-clinical characteristics of TB as well if we want to get rid of it for good.
This got me thinking about the sociological aspect. In India, stigmas and gaps in knowledge still exist today and largely influence how the disease spreads within a community. Though it is important to find a permanent cure, complete eradication is not possible without the active involvement of the community. Such mass involvement comes in step with awareness. I felt the urge to share my awareness of TB with my hometown (Kolkata) and draw attention to the havoc multidrug resistance was causing in India.
Yes, my career plans had changed direction and I was heading for the moon.
Before I knew it, the collaborative project "Joi Hok!" was formed – with the sole aim to promote awareness of TB and change perceptions at the grassroot level.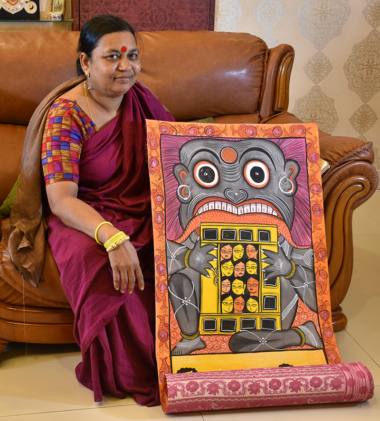 I wanted to convey a sense of empowerment through the campaign – hence the name "Joi Hok" which is Bengali for "Let victory be yours."
The unique thing about Joi Hok! is that it uses traditional art techniques - which are the basic tool of communication in rural villages of Bengal. For a region so rich in the tribal art culture, I decided it was worth investigating if this medium had the potential to convey science in an educational context.
"Patachitra" (scroll painting) and "Putul naach" (Bengal Puppetry) are two such artforms which reflect Bengal's long tradition of storytelling through colour, music and movement. Using these two techniques, we created short educational workshops tailored for underprivileged children that address the social stigmas of TB and convey the science behind the disease. We targeted the youth force as they have great potential to drive desired change within the community, through relaying key facts from the classroom to their homes.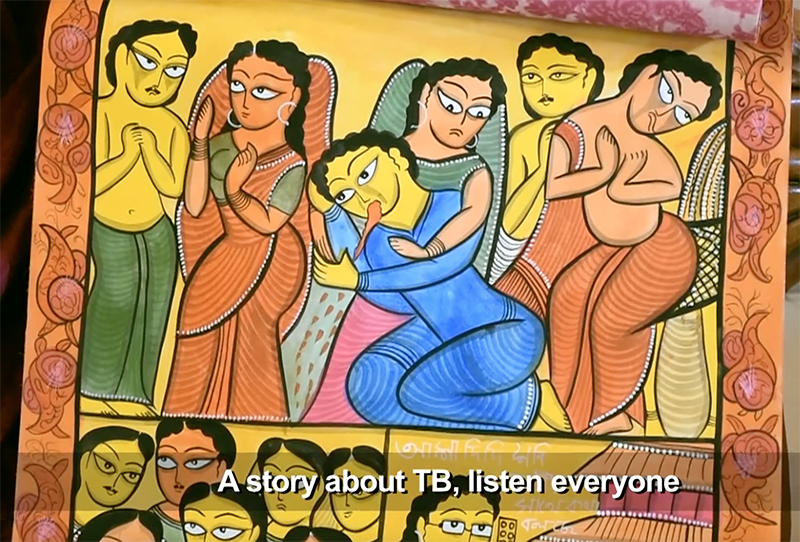 So far the feedback from the school workshops has been encouraging. What's more is we came across students whose relatives were suffering from TB. Such campaigns provide a magnified view of behaviours at a community level and can inform us on how to better strategize for successful public engagement in the future.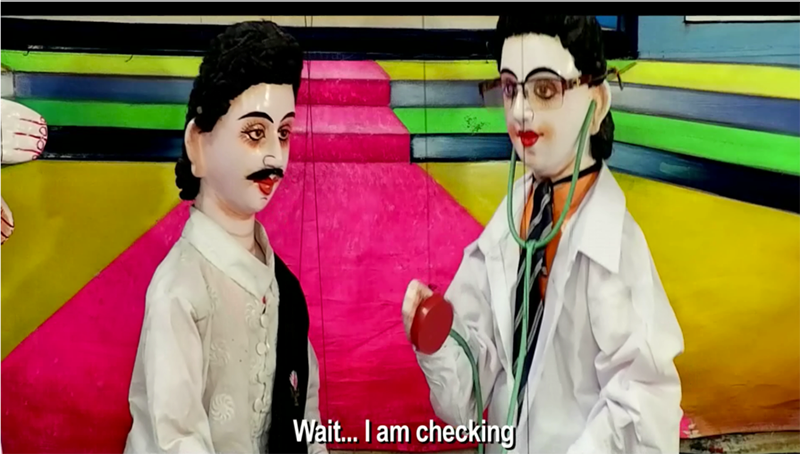 At one point, my spontaneous idea to pursue a campaign seemed so far-fetched, that I became cynical and convinced that I would fail. Yet if I didn't try in the first place – how could I be certain of failure?
Gathering from how things are moving so far - I am now optimistic that with continuous effort and available resources, Joi Hok! will foresee the beginning of a welcome change in society, slowly but surely.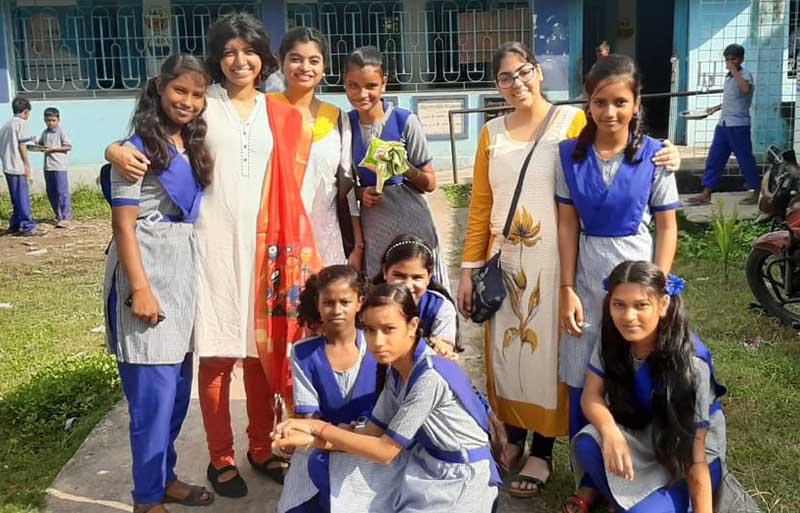 Find out more about Joi Hok on our website.