Meet the Sir Howard Dalton Young Microbiologist of the Year finalists: Gabriel Tarrason Risa
Posted on September 2, 2021 by Microbiology Society
The Sir Howard Dalton Young Microbiologist of the Year Prize is awarded by the Society each year. The prize recognises and rewards excellence in science communication by a Microbiology Society member who is a postgraduate student or postdoctoral researcher, having gained their PhD in the last two years. In the run-up to the event, we will be getting to know the finalists. In this blog, we meet Gabriel Tarrason Risa, a Postdoctoral researcher based at the MRC Laboratory of Molecular Biology, UK.
Finalists shortlisted from oral and poster presentations at Annual Conference Online 2021 will present their research to compete for the award at the Society Showcase and AGM on Thursday 16 September. They which will be judged by a panel chaired by Professor Jose Bengoechea, co-Chair of the Sustainability Committee, and comprising representatives of the Society's Divisions.
Gabriel Tarrason Risa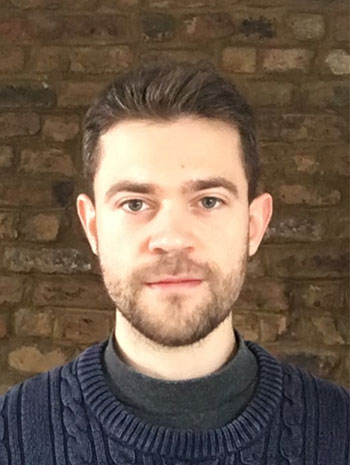 Talk title: Archaeal origins of eukaryotic cell cycle control
Research interests: The life we see is eukaryotic and multicellular. However, all eukaryotes likely evolved from symbiosis between archaea and bacteria. In my research I explore archaeal cell biology, seeing that the biology conserved in both eukaryotes and archaea might offer evolutionary clues to the essential biochemistry of human life.
Theme of talk: A tightly controlled cell cycle is considered a defining feature of eukaryotes and is marked by discrete rounds of DNA replication and cell division. Progress through the cycle is controlled by enzymes whose activity oscillate due to coordinated waves of expression (production) and degradation (break down and recycling). In searching for shared regulatory principles of the archaeal and eukaryotic cell cycle, we discovered that an archaeon uses degradation, mediated by evolutionarily conserved machinery, to control their cell cycle – just as eukaryotes do. Taken together, this finding supports the idea that eukaryotic cell cycle control traces back to archaea.
If I was not a microbiologist, I would be… I imagine myself as a musician desperately auditioning for jobs in philharmonic orchestras, competing and losing out to violinists far more capable than myself.
We scientists rightly complain about job security, low wages, and long hours - but it's cushy compared with the lives of professional musicians.
Gabriel's talk will take place during the Society Showcase and AGM on 16 September, which is still open for registration. Visit the event page for short profiles of the finalists, and keep an eye on the blog to read more full profiles, which will continue to be published over the next few weeks.
Updates about the event will also be shared on our social media channels – follow us @MicrobioSoc on Twitter (using the hashtag #YoungMicro21), and on Facebook, Instagram and LinkedIn.