Microbe Post has won an award!
Posted on May 26, 2017 by Anand Jagatia & Benjamin Thompson
We got some great news yesterday – Microbe Post has won the Dr Katharine Giles award for best science blog at the ABSW Science Writers' Awards!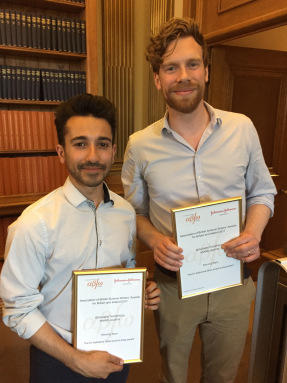 Needless to say, we're chuffed to bits. Thanks so much to the ABSW and to all of you for supporting our work! We've had a lot of fun blogging about microbes (those little guys), and look forward to working on many more stories in 2017.
Cheers!