Most Promising Science Poster Prize 2022: Microbial Genomics
Posted on August 1, 2022 by Microbiology Society
Throughout Annual Conference 2022, delegates showcased excellent posters and exciting research. The Microbiology Society Journals 'Most Promising Science' prize was awarded by Microbial Genomics Editors. In this blog, we meet the winner to find out more about them and their research.
Jack Whitehouse: 'Faecal metabolome and microbiota evaluation of dogs with Canine Cutaneous and Renal Glomerular Vasculopathy using 1H NMR and 16S rRNA gene profiling'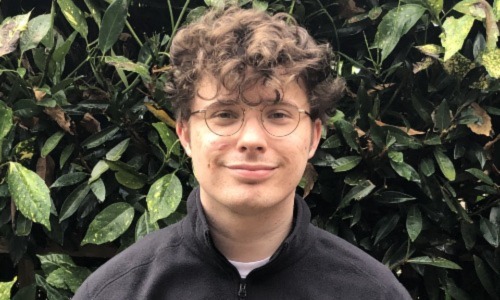 Who or what inspired you to be a scientist?
My undergraduate dissertation supervisor, Dr Jodie Scores, who inspired me to pursue a career in infectious diseases.
What are you currently working on and what area of your research excites you the most?
I am looking into the faecal microbiota and clinical pathology of dogs suffering from CRGV. The studies hope to identify biomarkers for the development of diagnostics and for further research.
How would you explain your poster to a child under 10?
There are a lot of different bugs in our tummies. Some of these bugs are good, and some of these bugs are bad. I am looking at these bugs to see if any of them may be making dogs unwell.
What would you be doing in your career if you weren't a scientist?
If I wasn't a scientist, I'd likely have pursued a career in policy and politics.