New microbes found in dogs, people and an elephant seal
Posted on April 7, 2020 by Laura Cox
Each month, the Microbiology Society publishes the International Journal of Systematic and Evolutionary Microbiology (IJSEM), which details newly discovered species of bacteria, fungi and protists. Here are some of the new species that have been discovered and the places they've been found.
This month, a pale-yellow bacterium was found infecting onion crops in Japan. Named Pseudomonas kitaguniensis, this newly-discovered bacterium was found identified as the cause of bacterial rot in Welsh onions. When infected with this microbe, the onion's leaves develop greyish white lesions and the plant then withers and dies.
A new species of antibiotic-producing bacteria was discovered by researchers in the USA this month. Streptomyces lasalocidi was isolated from a soil sample collected from Hyde Park, Massachusetts. This new actinomycete produces lasalocid, an antimicrobial commonly used in feed to protect sheep and cattle from parasitic micro-organisms called coccidian protozoa.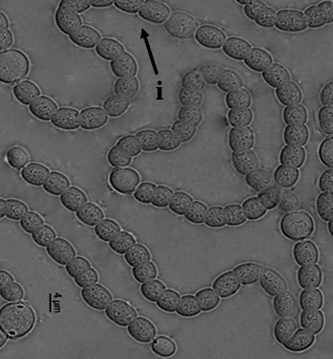 Cyanobacteria in the genus Nostoc are made up of long, beaded filaments. In water and damp environments, these filaments group together and form a gelatinous mass. In Františkov, a village in the southeast of the Czech Republic, a new species of Nostoc was isolated from wet soil by the Dračice River. This new bacterium was named Nostoc neudorfense and forms green slimy colonies when grown in the lab.
Arthrobacter bussei, a pink coloured bacterium was isolated from cheese by researchers based in Germany. The colder the environment that the cheese was stored in, the brighter pink the bacteria became. According to the researchers, this is common in bacteria associated with food spoilage, but this is the first pink-pigmented species of Arthrobacter to be isolated from food.
Two new species of bacteria were discovered in people this month; Haemophilus seminalis was found in the semen of a man with a suspected gonorrhoea infection, and Yersinia canariae was isolated in stool sample of a person with yersiniosis. Usually caused by eating undercooked pork, yersiniosis is a relatively rare disease caused by infection with bacteria from the genus Yersinia.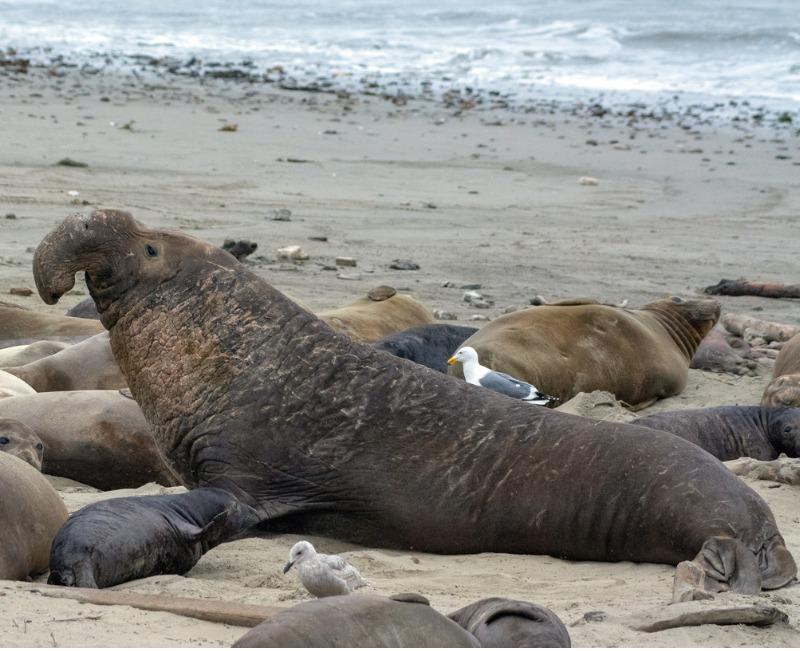 An international collaboration of researchers in Germany and the USA led to the discovery of a new species of bacteria this month. Oceanivirga miroungae was collected from the mouth of a northern elephant seal which had been admitted to The Marine Mammal Centre in California. Meanwhile, on a fish farm in China, Pseudomonas piscis was found in an ulcer on the head of a Murray cod.
Two new species of bacteria have been found in water this month; Roseibium aestuarii, a pale yellow, rod shaped bacterium was found in a water sample collected from the Pearl River Estuary in Guangzhou, China. Meanwhile, in an Arctic hot spring, Arenimonas fontis, a thermophilic bacterium that thrives in temperatures up to 50°C, was found by researchers from Moscow, Russia.
This month, a new species of bacteria was found in an infection on a dog's back leg. This new species was collected from a dog in Germany and named Streptobacillus canis. In Scotland, another new species of bacteria was isolated from a sheep. Streptococcus caledonicus was found during disease surveillance of UK livestock and was named after Scotland, the geographical area where the strains were isolated.