New to science: February 2016
Posted on February 26, 2016 by Benjamin Thompson
Each month, the Microbiology Society publishes the International Journal of Systematic and Evolutionary Microbiology, which details newly discovered species of bacteria, fungi and protists. Here are a few of the new species that have been discovered and the places they've been found. The full papers are available to journal subscribers, but the abstracts are free to read.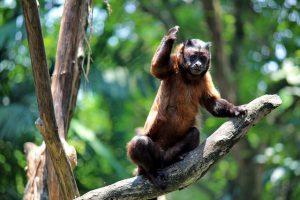 We've got quite an animal-heavy month this time round in New to science. Where better to start than a heavy animal? Rhinoceros unicornis, better known as the Indian Rhino, has this month been shown to be home to Tessaracoccus rhinocerotis, a new species in a genus with only five other currently-recognised members.

The new bacterium was isolated from the faeces of a rhino living in the Yunnan Wild Animal Park in China. Another faeces find was Acinetobacter equi, found by German and Austrian researchers in horse dung.
Marine sponges are strange animals indeed. Devoid of nervous, digestive or circulatory systems, these multicellular marine organisms can be pushed through a sieve only to reform. Chinese researchers have now shown that a marine sponge collected off of the coast of Sanya was home to the new bacterium Streptomyces spongiicola.
Back on land, Paenibacillus nasutitermitis has been isolated from the gut of a termite living near the Wuzhi Mountain in China, while Japanese researchers have identified Streptococcus oricebi, a new species living in the mouth of a tufted capuchin, which was itself living in the Nasu World Monkey Park.
Another mouth was the source of a microbial find this month. Freshwater turtles have been shown to contain Testudinibacter aquarius, identified by researchers in Denmark. In another aquatic find, the intestines of Korean rockfish have been shown to be home to Comamonas piscis.
Finally this month, a new species of yeast, Jaminaea phylloscopi, has been isolated from migratory birds by a team of Italian, Portuguese and German researchers. The sampling site, the tiny island of Ustica, north of Sicily, represents an important stopover point in the migratory route for birds travelling from Sub-Saharan Africa.
---
Image credit: Joan Campderrós-i-Canas on Flickr under CC BY 2.0