New to science: January 2016
Posted on January 29, 2016 by Anand Jagatia
Each month, the Microbiology Society publishes the International Journal of Systematic and Evolutionary Microbiology, which details newly discovered species of bacteria, fungi and protists. Here are a few of the new species that have been discovered and the places they've been found. The full papers are available to journal subscribers, but the abstracts are free to read.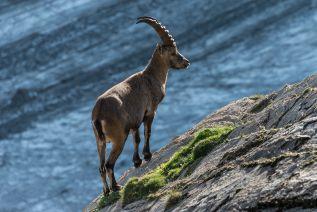 2016 is well underway – Christmas and New Year's are now but a distant memory, and most of us are back to the daily grind. As January comes to a close, we've rounded up some of the microbes that are new to science this month.
An international team of scientists has discovered three new species of Bifidobacteriumbacteria in the faeces of baby marmosets. B. myosotis, B. tissieri and B. hapali join the other members of their genus, often found in the guts of mammals, and insects like the bumblebee.
Scientists from the US isolated Lactobacillus wasatchensis from aged cheddar cheese. Some bacteria are added deliberately to dairy products in order to begin the fermentation process – these are known as starter cultures. Contrastingly, L. wasatchensis is a kind of "non-starter lactic acid bacteria", which are species that become dominant in cheese as it ages.
Researchers from Spain have found the new strain Streptococcus caprae present in the tonsils of Iberian ibex, while a team from South Korea isolated the Proteobacterium Octadecabacter ascidiaceicola from a sea squirt in the South Sea, South Korea.
Thailand has been the source of two new plant-related discoveries this month: Roseomonas elaeocarpi found on the leaf of an olive tree, and Actinoplanes lichenis, an Actinobacterium living in lichen growing on tree bark.
Lastly for this month, microbiologists in Switzerland cultured and characterised a new symbiont of the honey bee. The species, Bartonella apis, is the first of its genus to be found in the gut of a honey bee – all currently described species have been isolated from mammals or blood-sucking arthropods.