New to Science: May 2018
Posted on May 8, 2018 by Laura Cox
Each month, the Microbiology Society publishes the International Journal of Systematic and Evolutionary Microbiology (IJSEM), which details newly discovered species of bacteria, archaea, microfungi, microalgae and protists. Here are a few of the new species that have been discovered and the places they've been found.
Microbiologists at a Dutch seal rehabilitation centre have found a new species of Campylobacter in the faeces of the common seal. The research group named the species Campylobacter blaseri in honour of Dr Martin J. Blaser.

Chinese microbiologists have isolated a Gram-positive Actinobacterium from ice collected from the Midui glacier, in Tibet. When cultured, the bacteria produce ruby red colonies and so the species was named Arthrobacter ruber. Elsewhere in China, in Beijing, Glycomyces paridis was isolated from the roots of Paris polyphylla; a plant traditionally used in Chinese and Indian medicine to treat headaches and fevers.
An orange-yellow pigmented bacterium named Winogradskyella pocilloporae was isolated from coral by German scientists. This is the first Winogradskyella species to have been isolated from a stony coral and was found in the internal tissues of Pocillopora damicornis.
A new lactic acid bacterium named Lactobacillus metriopterae has been found in the gut of grasshopper Metrioptera engelhardti in the Japanese mountainous region Nagano Prefecture. Looking into the gut of other animals, Tumebacillus avium was isolated from the gut of a cinereous vulture at Seoul Grand Park Zoo.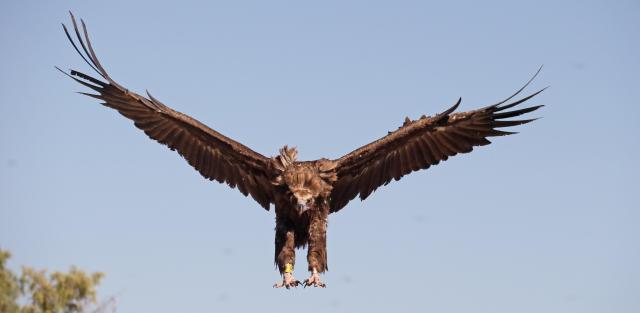 Korean scientists found a new species of Rhodococcus in oil-contaminated soil from Nepal. The species is able to degrade petroleum oils including kerosene, diesel and gasoline and is named Rhodococcus olei. Elsewhere in Korea, a squid caught in the East Sea was found to contain a new species named Tenacibaculum todarosis.
The full papers describing these species are available to journal subscribers, but the abstracts are free to read. Articles can also purchased individually with the pay-per-view option.