PATH-SAFE: Tracking foodborne pathogens and antimicrobial-resistant microbes
Posted on November 24, 2021 by Eva Scholtus and Emily Parr
To mark the end of World Antibiotic Awareness Week, Eva Scholtus and Emily Parr from the Microbiology Society discuss our collaborative workshop series as part of the Pathogen Surveillance in Agriculture, Food and the Environment (PATH-SAFE) programme.
In October 2021, the Microbiology Society and the Food Standards Agency (FSA) hosted a series of online focus groups as part of a new cross-government programme in Pathogen Surveillance in Agriculture, Food and the Environment (PATH-SAFE), to track foodborne pathogens and antimicrobial resistant (AMR) microbes in all four nations of the UK. To mark the end of World Antimicrobial Awareness Week (WAAW), we take a look back at those events and present PATH-SAFE in more detail. PATH-SAFE aims to pilot a national genomic surveillance infrastructure, harnessing existing data and undertaking new sampling and analysis in order to create a national 'map' of pathogen and AMR populations, allowing for rapid identification and tracking of disease outbreaks.
The PATH-SAFE project
Foodborne diseases are a major public health risk for both humans and animals. The majority of human disease is caused by a handful of pathogens which, in most cases, enter the food chain from farmed animals or the environment. In addition, the agri-food supply chain also poses a risk for the transmission of AMR as it is transmitted through food, animals, humans, or water. The combined threat of foodborne and AMR pathogens will create an even bigger problem for the food chain and so these threats need to be investigated together.
Recent advances in technology and data management offer the opportunity to create a new surveillance system to protect public health. This PATH-SAFE pilot project aims to significantly improve existing surveillance activities by testing if new technologies, such as whole-genome sequencing and a national sampling database, can make the diagnosis of pathogens more accurate, more rapid and more efficient.
A key element of the project is to involve, from the very beginning, experts in microbial genomics to guide early development and priority setting for the PATH-SAFE project. We convened 40 experts across academia, industry and government over a three-day virtual workshop series to discuss the challenges and opportunities for data curation, sampling and sequencing, and remote diagnostics of foodborne and AMR pathogens. Here, we share the main take-home messages from the week.
PATH-SAFE introduction from Professor Robin May
Professor Robin May is the FSA's Chief Scientific Adviser
Data curation
The data curation focus group, co-chaired by Professor Sharon Peacock and Dr Colman O'Cathail, aimed to explore how to build a new database that can allow for the analysis, storage and sharing of pathogen sequence and source data, collected from multiple locations across the UK by both government and public organisations.
PATH-SAFE Data curation: Dr Colman O'Cathail, EMBL-EBI
Dr Colman O'Cathail is a Bioinformation at the European Bioinformatics Institute and Chair of the Early Career Microbiologists' Forum Executive Committee at the Microbiology Society. Find out more about Colman's work on the EMBL-EBI website.
Professor Nick Loman, Professor of Microbial Genomics and Bioinformatics at the University of Birmingham and a COG-UK Principal Investigator, kicked off this discussion with a talk about CLIMB (Cloud Infrastructure for Microbial Bioinformatics), and how it was used during the COVID-19 pandemic to integrate SARS-CoV-2 viral genomes. Interestingly, many of the learnings from this platform during the last 18 months could be applied to the farm-to-fork database. However, the PATH-SAFE project will tackle new challenges such as the diversity of pathogens captured and the different environmental sources.
Attendees also discussed the data fields that will need to be inputted, how to ensure quality and how to store and analyse the data. They explored ways to link together different datasets, how to make these datasets easily accessible and ensure that a government-led system is effectively used by academics and other stakeholders.
The overriding impression from the focus group was that many of the ideas and expertise for data curation for the PATH-SAFE database are already available. One of the main challenges will be creating the user-friendly dashboard, as integrating data that can easily be used by a range of different end users can be difficult. Professor Robin May, Chief Scientific Adviser for the FSA, highlighted that the real legacy for this database will be building the community which can help keep the project going.
Sampling and sequencing
The following day, Dr Alison Mather, Dr Andrew Page and Dr Aimee Murray co-chaired a focus group on 'how data can be sampled and sequenced' to feed into the database. The discussion revolved around which foodborne pathogens should be monitored, which scenarios should be considered to monitor the incidence and spread of diseases, and how environmental sampling should be tackled.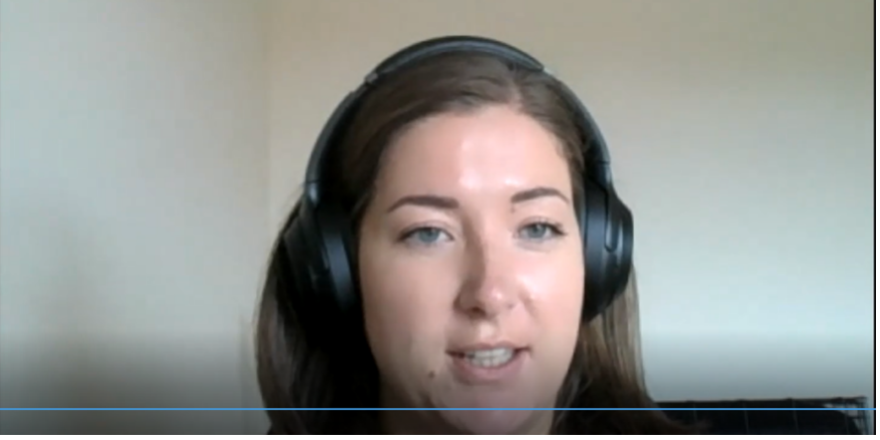 The main takeaway from this focus group was that sampling and sequencing data is complex and it is best to choose a starting point which can be refined at a later stage in the project. There was a consensus around focusing on specific environments, such as screening abattoirs, rather than on specific named pathogens. Attendees also highlighted that the two parallel strands for the project, foodborne pathogens and AMR, are different challenges, since tracking foodborne pathogens relies on mapping specific isolates whilst AMR concerns focus on genetic elements which can often be mobile and hard to track.
It was interesting to hear attendees highlighting examples of projects that have developed surveillance systems in localised areas. Attendees suggested that piggybacking on some of the existing programmes as well as incorporating new techniques will be valuable for the project.
Remote diagnostics
The final day, co-chaired by Professor Neil Boonham and Dr Natalie Ring, tackled the benefits and pitfalls of remote diagnostic technologies, particularly looking at in-field technologies. This focus group looked at what is available currently rather than what might be available in the future.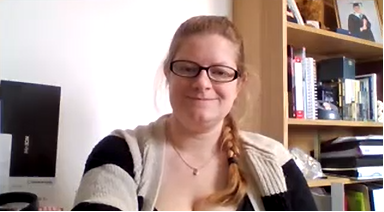 Attendees discussed the viability of in-field technology both from a technical and operational point of view. One of the main technical issues raised was sample isolation and preparation, as DNA extraction is the current limiting step for in-field diagnostics, while sequencing is easier. Attendees also considered the possibility of setting up regional infrastructure, to help deliver surveillance for a range of different public health agencies.
Overall, attendees agreed that the deployment of technologies requires a range of stakeholders, and it is crucial to determine where the benefits lie for them to ensure buy-in. The consensus was that the technology is currently not yet ready for deployment. However, in order to deploy in-field diagnostics in the future, early engagement with stakeholders is essential.
"The PATH-SAFE workshop really highlighted the enthusiasm for moving towards enhanced genomic surveillance as a core part of science as an infrastructure. It was so exciting to see the eagerness from a wealth of experts right here in the UK willing to engage with such an important topic. I look forward to seeing the outputs from this exciting project, the value of which cannot be understated" – Dr Colman O'Cathail, EMBL-EBI, Microbiology Society.