Q&A with Peter Collins
Posted on April 5, 2022 by Dr. Peter Collins
Peter Collins (historian of science and Emeritus Director of the Royal Society) has been exploring the history of our founding journal, Microbiology, in celebration of its 75th anniversary. He recently published the first in a series of historical articles, 'How Microbiology started' and will be sharing an insight into the history of the journal at the Microbiology 75th Anniversary Drinks Reception. In this Q&A, we get to know Peter Collins and how he became interested in this area.
Please tell us a bit about yourself.
I did a degree in chemistry at University of Oxford, UK and a PhD in Social History of Science at University of Leeds, UK. That taught me to speak science, as it were, without being particularly competent as a scientist. I then worked for a couple of years as a technical editor at the British Standards Institution, before joining the staff of the Royal Society, UK in 1981 as the first person in its history employed to work full-time on science policy. The role grew quickly, and I became Director of Science Policy, running a substantial team. I was also closely involved in many international collaborations. In later years, I held various senior governance roles within the Royal Society, and also oversaw its support of the history of science. I retired in 2013.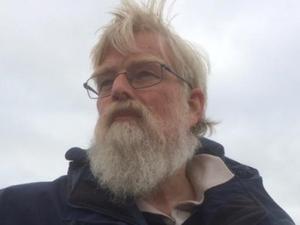 When did you become interested in the history of science, and why?
I became interested in the history of science in the sixth form, partly in reaction to the narrow specialisation forced on us by the A Levels of the day. I developed this through my student days, with a focus especially on 20th century scientific institutions. In retirement, I completed an academic book on the post-war history of the Royal Society, The Royal Society and the promotion of science since 1960 (CUP, 2016). I was subsequently commissioned by the Royal Academy of Engineering to research how it came to be established, which led to a second book, Origins of the Royal Academy of Engineering (RAEng, 2019). My current work for the Microbiology Society also builds on some work I did in support of a recent review of publishing at the Royal Society.
What are some of the interesting things you've discovered in the history of Microbiology?
The history of Microbiology over the past 75 years is probably fairly typical of most learned society journals of its type, in its gradual development from a volunteer operation run out of someone's office to a highly professional, well-staffed production; and, in recent decades, in its transition from paper to electronic publishing and, in December 2019, an online-only existence. What is perhaps unique to this journal is its name: the story of how the Journal of General Microbiology became plain Microbiology in 1994, and why it took the Society itself a further two decades to take the analogous step and drop 'General'.
Why do you feel that Societies and Society journals are important?
Learned societies are important as a means of fostering a sense of identity among those involved in their particular areas of research. They create opportunities for people to meet, for good work to be recognised and encouraged, for promising researchers to be supported, for the chance encounters on which so much progress in science depends. They also facilitate interactions between their disciplines and wider society at all levels, to the mutual benefit of all concerned. Journals are a key means for learned societies to promote progress in their disciplines. They are also a vital source of unrestricted income for learned societies, enabling them to plough back surpluses into other areas of their work.