Revisiting the Ancientbiotics project
Posted on March 22, 2016 by Benjamin Thompson
It was this time last year at the Annual Conference that Dr Freya Harrison from the University of Nottingham gave a talk about the rediscovery she and her colleagues made of a 1,000-year-old Anglo-Saxon treatment for eye infections. A year after the announcement, we caught up with Freya to see how the research on the salve was progressing.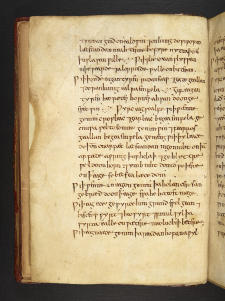 The 9th century treatment, written in a medical text
called Bald's Leechbook, received global news coverageand continues to pop up in the most unexpected places (including a recent namecheck in the BBC daytime soap opera Doctors).
"Last year we were at the point where we had this little project that we thought might be fun – a little stand-alone thing – now we know it's got the potential to be a much bigger project," Freya said.
The team are looking to data-mine a range of medieval and early modern texts, including the Leechbook and the later textbook The Lily of Medicine, to identify combinations of ingredients that were being used in a non-random way to treat infections, which could represent new, modern treatments. "We're now thinking that we didn't just get lucky and find the needle in the haystack, that there is a rational design to some of these remedies," Freya told us.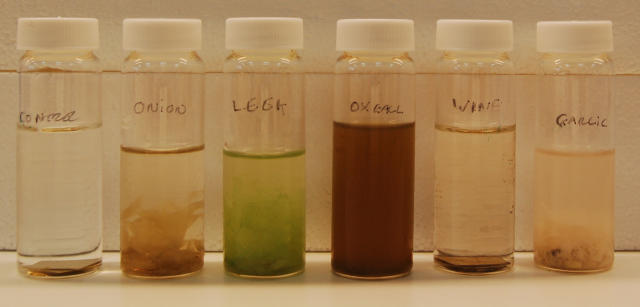 She is calling this process 'Ethnopharmacology 2.0', explaining: "In current ethnopharmacology you take a single traditionally-used compound and test it, whereas we think putting together a combination of ingredients and following a specific preparation instruction could yield a lot more interesting results."
Work on Bald's eye salve shows that it has a broad spectrum of activity against different bacterial species, without simply being an antiseptic that kills everything, suggesting that there is a specific biochemical mode of action to be uncovered. The team have expanded, and are collaborating with medicinal chemists and pharmacologists at the University of Nottingham to gain further insight into the mechanisms that underlie the combinations of ingredients found in these ancient texts.
Freya is also working with Dr Sheyda Azimi, a postdoctoral researcher with an immunology background, to test the salve on human cells. Early results suggest that it is less cytotoxic to epithelial cells than the over-the-counter antibiotic treatment chloramphenicol.
The work has had further unexpected results, with the Leechbook set for a new translation – the previous one was done in the mid-1800s – and interest in an annotated version of The Lily of Medicine by Dr Erin Connelly.
The team are currently seeking funding for the work so it can mature into an extensive programme of research.
You can visit Freya's poster tomorrow at the Annual Conference to see an update on the Ancientbiotics research.