Scottish Open Government Action Plan: Launch Event
Posted on February 18, 2019 by Eva Scholtus
On the 31 January, Scotland launched its Second Open Government Action Plan. Eva Scholtus from the Microbiology Society's Policy team was in Edinburgh to celebrate the event and to participate in a workshop discussing how the plan is delivered in partnership. Here she shares Scotland's openness commitment and the implications for science policy.
On a frosty Thursday morning I attended an event celebrating the launch of Scotland's second Open Government Action Plan at the Royal College of Surgeons of Edinburgh. As mentioned in the opening speech from Cabinet Secretary of Government and Constitutional Relations – Michael Russel – the Royal College is only a short distance away from the CRC William Speirs Bruce collection. Better known as the 'forgotten polar hero', Bruce is the only British leader of an Antarctic Expedition who was never awarded the prestigious Polar Medal, creating a climate of government mistrust amongst polar scientists. It took a century before an academic finally revealed that this lack of recognition was down to a technical issue: Bruce had not served in the British Armed Forces, a tacit requirement for King George V to honour expeditions leaders. In being a member of the Open Government Partnership, Scotland is moving away from opacity and is seeking a culture of governance that follows the principles of transparency, accountability and participation.
The Second Open Government Action Plan
When First Minister Nicola Sturgeon took office, she said she wanted to lead a government that was 'open and accessible'. Open government is one way in which Scotland is working towards that vision. In 2016, Scotland was selected to join the Open Government Partnership as one of 90 governments across the world to bring innovation at all levels of government. In 2017, Scotland delivered its first action plan. The second action plan was developed throughout 2018 and is available here. When talking about opening up government, Scotland means making government and decision-makers more accessible, more transparent, and more able to involve the people they serve. The action plan presents five open government commitments supporting Scotland's vision:
Provide financial and performance transparency
Provide a framework that supports overall change in Scottish Government to improve the way people take part in open-policy making and delivering services
Improve the way we share information
Be more accountable for public services
Aim for transparency and involvement in Scotland as the UK leaves the European Union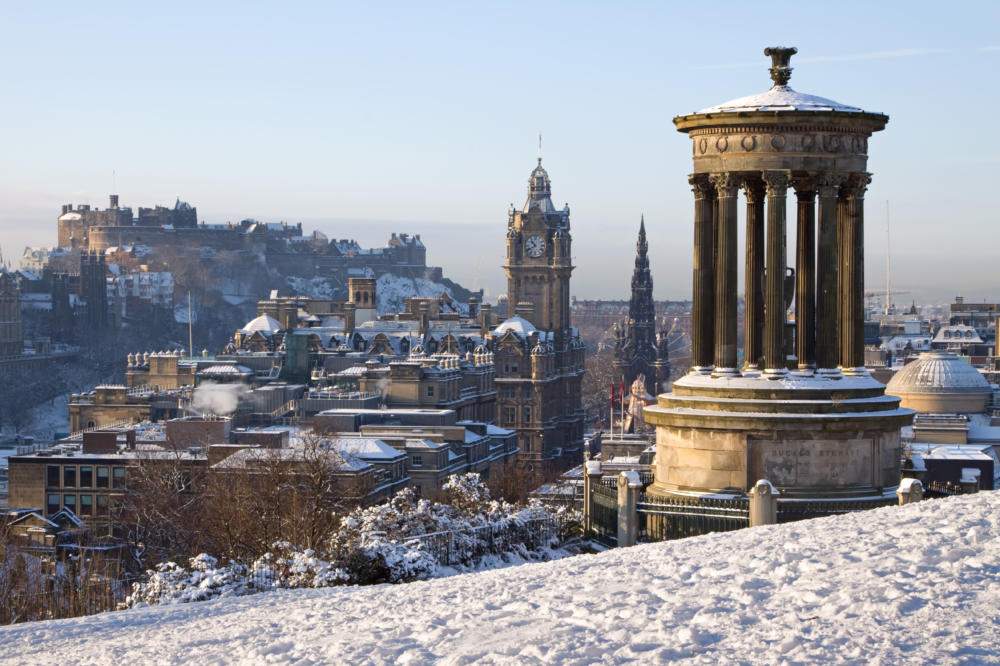 Open policy making
Commitment number two aims to improve participation in making policies and delivering services and to address mistrust of both the processes and the outcomes. For open policy making to happen, policy decisions must be informed by rigorously established objective evidence. Scientists are often at the forefront of such evidence and if this commitment is fulfilled, it is hoped that expertise will be able to feed into the right places in government, at the right time as policies are developed. The Microbiology Society will keep informing its members as the new 'participation framework' unfolds, providing opportunities for training and guidance to explain how scientists can take part, be involved, and work with policy-makers.
The sustainable development agenda
This year, the Microbiology Society is embarking on a project that will demonstrate how microbiology can help to achieve the United Nations Sustainable Development Goals (UN SDGs). The Open Government Partnership has called for its members to use national action plans 'to adopt commitments that serve as effective tools to promote transparent and accountable implementation' of the SDGs. Because Scotland's success in achieving the SDGs also rests on the Governments' efforts to ensure an inclusive implementation process, it was somehow startling to see that the SDGs are only mentioned in the plan's foreword and that their relevance to Scotland's open government goals is not otherwise being considered.
Getting involved
Anyone with an interest can join the Open Government Network by signing up to the
Open Government Forum
. It is free, and you can be involved as much or as little as you like.