Sir William Dunn Postdoc Symposium: presentation prize winners
Posted on May 8, 2019 by Microbiology Society
This year, the Microbiology Society's journals will be sponsoring oral and poster prizes at conferences and meetings around the world. We will be getting to know a little more about the winners and their research.
The Sir William Dunn Postdoc Symposium is an annual event, organised by and for the postdocs of the research department at The Dunn School (University of Oxford, UK). We spoke to Michael Boemo, winner of the Microbiology prize for best oral presentation.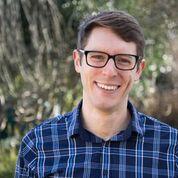 What was the title of your winning talk?
A Programming Language for Molecular Machines
Who or what inspired you to be a scientist?
I remember loving science ever since I was a little kid, so it didn't take much persuasion. Maths was always my weakest subject in school, but it was also my favourite. Just shows that if you stick with what you enjoy, eventually you get good at it.
What are you currently working on and what area of your research excites you the most?
I created a modelling language called the beacon calculus that makes it easy to simulate biological processes. I also created a software called DNAscent that infers DNA replication dynamics from Oxford Nanopore sequencing reads. All of this is trending towards a larger goal of understanding why cell cycle processes work so well despite changing environmental conditions.
How would you explain your poster to a child under 10?
Scientists learn about things by doing experiments to disrupt them and measuring what happens. These experiments can be very slow and difficult so math can help people test out different ideas more quickly. I designed a tool that makes this really easy.
What would you be doing in your career if you weren't a scientist?
I'm a photographer, so I would definitely do some sort of landscape or wildlife photography. That takes a lot of patience and perseverance at the top end though – a bit like science, really!
Stay tuned for more prize winners!