What's living on your phone? The secret world of micro-organisms
Posted on September 4, 2019 by Blathnaid Mahon
Blathnaid Mahon is a PhD candidate with the Antimicrobial Resistance and Microbial Ecology Group at the National University of Ireland (NUI), Galway. This year, Blathnaid was awarded an Education and Outreach Grant by the Microbiology Society. Here, she discusses the activities she ran at the NUIG's Youth Academy.
Engaging with the public on important aspects of microbiology is a key focus of our group. Our members participate in a wide range of outreach programs, such as the delivery of microbiology workshops during the Galway Science and Technology Festival.
The Youth Academy at NUIG was developed in 2012 and works with high-ability primary school students to enable their learning and academic development. One of its main objectives is to increase knowledge and interest in STEM subjects. I had the opportunity to design a six-week microbiology course through the Youth Academy, which I delivered to 16 primary school students in October and November 2018, and in January and February 2019.
The aim of the course was to engage with primary school students in order to increase their knowledge of microbiology and their interest in science. I received an Education and Outreach Grant from the Microbiology Society to obtain equipment to enhance this course and for use in future microbiology workshops.
The title of the course was 'What's living on your phone? The secret world of micro-organisms' and it was delivered over the course of six Saturdays, through a series of experiments and other fun activities.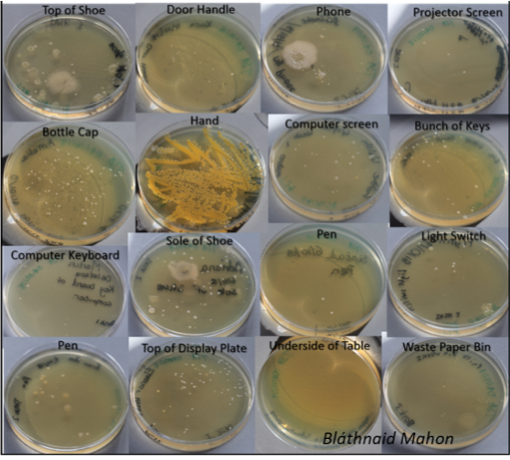 We taught the students how to use microscopes and capture their images via a camera. We could then show their classmates what they were viewing on the big screen.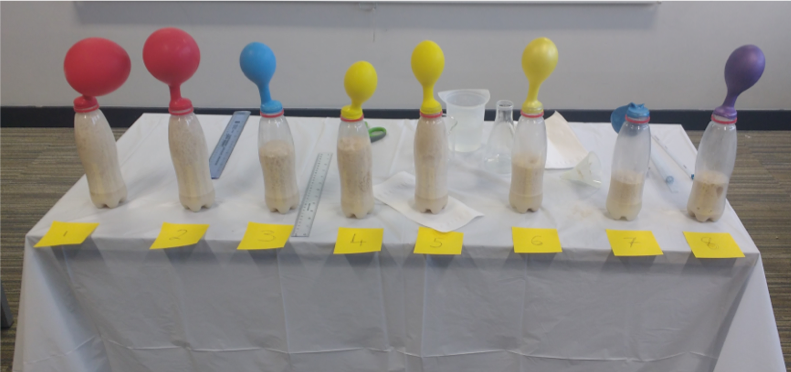 After the fermentation experiment, we then went on to discuss harmful micro-organisms and discovered how they can cause disease. In one activity, the students acted as epidemiologists to track the source of an outbreak through an interactive game with their classmates.
We showed the students how we can fight harmful micro-organisms and learned about the immune system, vaccines and antibiotics. We also had an important discussion about how micro-organisms can fight back with antibiotic resistance.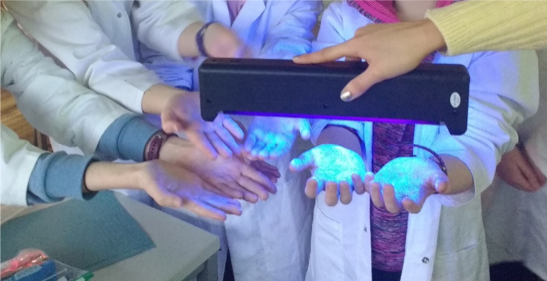 It was a truly rewarding experience to deliver this course to such enthusiastic and engaged students and am extremely grateful to the Microbiology Society for helping to facilitate this through their Education and Outreach Grant. This course will continue to be part of the Youth Academy programme and will hopefully work towards inspiring future generations of microbiologists.