Marjory Stephenson: a short history
The Marjory Stephenson Prize Lecture is awarded annually to an individual that has made exceptional contributions to the discipline of microbiology. Established in 1953, this award is named after Marjory Stephenson, Co-Founder and second President of the Microbiology Society (1947-1948).
Marjory Stephenson was one of Britain's most distinguished bacterial chemists. She was one of the first women to become a Fellows of the Royal Society in 1945 and received an MBE for her war services. Following her death in 1948 it was decided that a fund should be set up in the form of an endowed memorial lectureship to celebrate her legacy and contributions to science.
Early years
Introducing a pioneer of chemical microbiology
Marjory Stephenson was a distinguished pioneer of chemical microbiology and contributed greatly to the development of research in bacterial metabolism.
Her career as a biochemist started at University College, London, working with R. H. A. Plimmer. She studied the lactase of intestinal mucosa and showed that this enzyme was inhibited by glucose but not by galactose. She turned next to the synthesis of esters of palmitic acid and then worked on metabolism in experimental diabetes.
This work was interrupted by the first World War, during which she served with the Red Cross in France and at Salonika. After the war she returned to Cambridge and worked in the department of Frederick Gowland Hopkins on fat-soluble vitamins. Hopkins encouraged her to leave the fields of animal metabolism and vitamins and to initiate a comprehensive study of the biochemical activities of bacteria.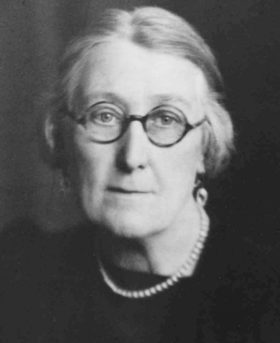 Shaping the future
Breaking barriers to empower women in science
A member of the inaugural committeee and co-founder of the Society for General Microbiology, Marjory Stephenson was responsible for giving the Society for General Microbiology its name following the original suggestion to call it The Leeuwenhoek Society for the Study of Living Things. Her contributions to shaping the Society led to her being unanimously elected as its second President in September 1947.
A self-proclaimed feminist, Marjory Stephenson was pleased when the old rule that women could not be a Fellow of the Royal Society was abolished, and was therefore extremely gratified that she was one of the first women to be admitted alongside Kathleen Lonsdale in 1945. She was also awarded an MBE.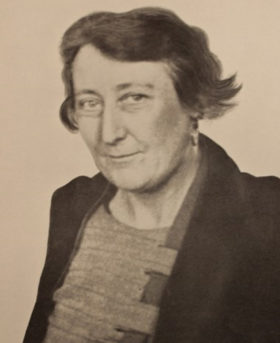 Legacy
Establishing the Marjory Stephenson Prize Lecture
Following Marjory Stephenson's death in 1948, members of the Committee felt that such a distinguished pioneer of both the Society and Microbial Biochemistry should be commemorated.
It was decided that a fund should be set up in the form of an endowed memorial lectureship with the hope that such a tribute would inspire nominations of individuals that had made exceptional contributions to the discipline of microbiology. The first of the Society's named lectures came into being with money being raised by soliciting subscriptions. By 1953 a sufficient number of finances had been accumulated to establish the Marjory Stephenson Memorial Lecture.
Visit our past presidents page to learn more about Marjory Stephenson.