Undergraduate Microbiology Prize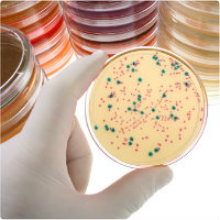 A prize will be awarded annually to the undergraduate student, in each qualifying institution, who performs best in microbiology in the second year of a Bachelor's degree.
Fifty four universities successfully nominated a student for the Society's Undergraduate Prize in 2021.
Enquiries about this scheme should be made by email to prizes@microbiologysociety.org or by phone: +44(0)20 3034 4882.
Please read all information on this page carefully before submitting a nomination for a prize:
If your university has not previously submitted a nomination for this prize please contact the Prizes office before submitting the nomination.
One prize will be available to each university in the UK and Republic of Ireland offering an appropriate microbiology course. Each winning student will be awarded a certificate and one year's free Undergraduate Student Membership of the Microbiology Society.

We appreciate that in light of the COVID-19 outbreak, many universities have had to revert to alternative methods of teaching and assessment. We would still like to recognise the efforts and success of undergraduate students, and will therefore, take these adaptations into consideration when reviewing nominations received to this year. For any queries relating to this or your nomination, please contact [email protected].
The student should be in their second or penultimate year of full-time study (or part-time equivalent) for a Bachelor's degree. Eligible students may be registered for any degree with a significant microbiology content (e.g. Biotechnology, Applied Biology etc.); nomination is not limited to BSc Microbiology students. The university will be asked to choose the assessed microbiological work for which the prize is awarded. Examples of appropriate work include: best written dissertation on a microbiological topic, best microbiology presentation and best examined microbiology module. The submission should be supported by formal marks, not an informal or subjective assessment. The university must decide whether or not a student is eligible for consideration. Winning students should have attained at least a 2(I) overall in their degree examinations at the stage at which the award is made.
Nominations for the 2022 Undergraduate Microbiology Prize are now closed. Nominations for the 2022 Prize will open in June 2023.
The Prize packs will be sent to successful universities at the end of September.
The nominator is responsible for informing the student of their prize and presenting them with their certificate.
The Society will contact students with the offer of free membership in late-September.