Peter Wildy Prize Lecture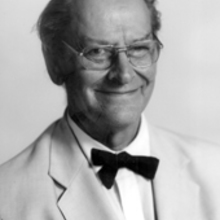 Awarded annually to an individual for an outstanding contribution to microbiology education and/or communication in order to stimulate interest and understanding in the subject. This may include university teaching or education of the general public, school students or professional groups and is without restriction on the area of microbiology in which the award is made.
Peter Wildy was president of the Society from 1978 to 1981 and a founding editor of Journal of General Virology in 1967. He was a distinguished virologist and a charismatic teacher.
The recipient of the Prize Lecture will receive £1,000 and be expected to give a lecture based on the work for which the award has been made to a meeting of the Society. The recipient will be strongly encouraged to publish the lecture in Microbiology Today. This decision will be at the discretion of the Editor.
Nominations for the 2020 Peter Wildy Prize Lecture are now closed.

Please see below for a list of past winners.
Peter Wildy Prize Lecture 2019: Professor Laura Bowater - Microbes, medicines and me