Travel Grant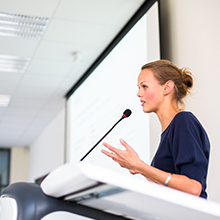 Funds are available to support eligible members presenting work at scientific or education meetings. Eligible members may also apply for funding to attend a short course or training event. Eligible members may also apply for funding to support registration for virtual or online events.
In 2019, 100 members received funding to attend conferences and short courses across the globe.
Key details
Maximum award: £750
Deadlines: 1 March, 1 June, 1 September and 1 December.
Eligible membership categories: Full, Full Concessionary and Postgraduate Student Members
Minimum membership: two consecutive membership subscription payments required
Enquiries about this scheme should be made by email to [email protected].
Applications to the fourth round of the scheme are now closed. Applications for in-person and virtual events taking place between 1 January – 31 March 2022 will open shortly.
Please read all information on this page carefully and ensure you have read and agreed to the grants terms and conditions before submitting an application.
Current paid-up Full, Full Concessionary or Postgraduate Student members who have held membership for a minimum period of one year (two consecutive membership subscription payments) and who have not received a grant from this scheme in the previous calendar year.
Applications for support to attend Society meetings will not be considered from members who are eligible to apply for a Society Conference Grant. Such eligible members should apply for support from that scheme.
---
The Society's Travel Grant supports eligible members presenting work at scientific or education meetings. Discover more about how previous grant recipients have made the most of the available funds.
Eligible members may apply for half of the costs associated with presenting at their chosen meeting; up to £750 can be offered. This can include registration fees for in-person or virtual events (with the exception of the Microbiology Society Annual Conference and Focused Meetings), travel, and accommodation and subsistence costs.
Applications should be made online via Mi Society. All required supplementary material should be provided at the point of application. Full expected costs of attendance should be given in the appropriate part of the application.
Closing dates:
1 March – for events taking place in the period 1 April–30 June. Applications to support attendance at the Annual Conference 2020 (30 March–3 April) will also be accepted to this round.
1 June – for events taking place in the period 1 July–30 September
1 September – for events taking place in the period 1 October–31 December
1 December – for events taking place in the period 1 January–31 March
Early application is advised.
Award decisions are made by a panel and informed by a points system based on a defined set of criteria. Please find the criteria below.

Travel grant scoring criteria

We have provided an example application form to demonstrate the standard of answers and level of detail required for applications.

Travel Grant: Example application form
Applicants should expect to receive notification of the outcome of their application within one month of the closing date.
Applicants will be notified of an awarded grant via email. The grant award will also be displayed on the Mi Society account under 'Grant History'.
To claim a grant, successful applicants should log into Mi Society, and upload evidence of the claim (this can be receipts or invoices, and evidence of attendance) when completing the grant claim form.
Awarded funds will be paid to the applicant's nominated account by bank transfer within one month of an award claim being made.