Access Microbiology Editor roles: call for expressions of interest
11 July 2022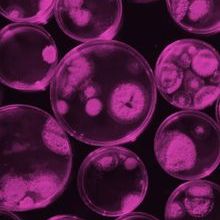 Access Microbiology is an open research platform that encourages the publication of replication studies, negative or null results, research proposals, data management plans, additions to established methods, and interdisciplinary work. It covers the full spectrum of microscopic life forms, from bacteria and viruses to fungi, protists, archaea, and algae. It welcomes all approaches, from computational, biotechnology, and laboratory work, to environmental, clinical, and veterinary studies. It also publishes pedagogy papers on microbiology education.
With the launch of the new platform, we are now recruiting Editors at all levels of the platform.
We are looking for Editor Mentors, who can provide guidance and expertise to Mentees, developing their editorial skills and offering support and guidance as the Mentees handle manuscripts. Editor Mentors are not expected to handle manuscripts themselves, but should have extensive prior experience in editorial roles.
Editor Mentees are early career microbiologists looking to learn and develop editorial skills – we encourage applications from microbiologists with little to no editorial experience and will provide them with guidance, support and a Mentor as they handle their first manuscripts on the platform.
Finally, with the platform now launched and running, we are also recruiting Editors. Previous experience in editorial positions is required, as you will be asked to independently handle manuscripts through peer review.
More details for all roles and full job descriptions can be found on our jobs page. If of interest, please send your CV and Cover Letter to Tamanna Khanom at

[email protected]

before Monday 15 August.