Introducing the new Senior Editors of Microbiology
11 January 2021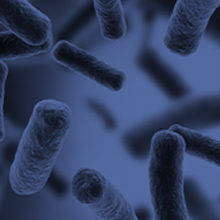 In the recent Microbial Musings, Gavin Thomas (Editor-in-Chief of Microbiology) announced new topic areas which will drive the journal in strengthening and building communities of microbiologists. To lead these areas, the journal is excited to welcome four new Senior Editors to the Board. Find out a bit more about them and why they want to support Society publishing.
Michael Brockhurst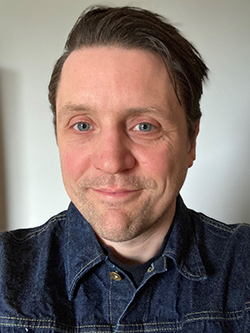 Michael Brockhurst is an evolutionary biologist studying the evolutionary dynamics of microbial communities. His current research focuses on the role of biological conflicts, such as those between species in communities or between genes in genomes, as a driver of evolutionary change. He also works on more applied research questions, such as understanding what causes variation in the evolution of antimicrobial resistance in human infections. He is currently Professor of Evolutionary Biology at The University of Manchester, having previously held professorships at The University of York and The University of Sheffield.
Why did you want to get involved with Microbiology?
Academic societies have a vital role to play in communicating scientific evidence to government and the public, which has never been more important than now! As publishers, academic societies support the scientific communities they represent by investing in research and collaboration through travel and research grants for junior scientists and by organising conferences where we can share our ideas. MicroSoc in particular exemplifies the positive impact that academic societies can have upon science, scientists, and the wider community.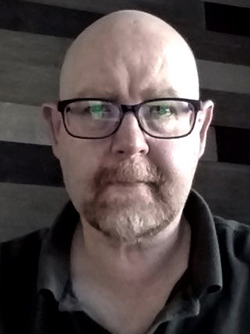 Steve Diggle
Steve Diggle works in the Center for Microbial Dynamics and Infection at Georgia Tech in Atlanta. He began his career working for several years as a laboratory technician in a variety of places, including the Paterson Institute for Cancer Research in Manchester. Later, he studied for a degree in Biological Sciences at the University of Salford, before completing his PhD at the University of Nottingham. His PhD work focused on understanding bacterial cell-to-cell signalling (quorum sensing) in the opportunistic pathogen Pseudomonas aeruginosa. He was awarded a Royal Society Research Fellowship in 2006. The Diggle Lab focuses on using molecular, evolutionary, ecological and genomic approaches to better understand microbial interactions and antibiotic resistance during chronic infections, such as those found in cystic fibrosis lungs and chronic wounds.
Why did you want to get involved with Microbiology?
I have been an active supporter of the Microbiology Society since I first joined as a student member in 1998. I was awarded the Fleming Prize in 2010 and later served on Council (2013–2017). My time on Council provided me with unique insights into the running of the Society and in particular how crucial it is that researchers support societies by publishing in their journals. I joined the Editorial Board of Microbiology in 2017 to help compete against the rapid rise of 'pure profit' journals.
Tracy Palmer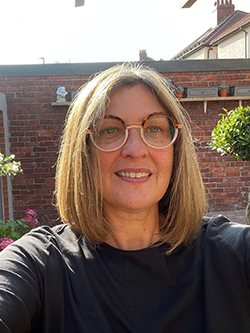 Tracy Palmer is a molecular microbiologist working at Newcastle University and leads the 'Microbes in Health and Disease' theme in the Faculty of Medical Sciences Biosciences Institute. She is well known for her work on protein export pathways in bacteria, with her group being one of the first to work on the twin-arginine protein translocation (Tat) pathway. The Tat system is highly unusual because it transports folded proteins across the cytoplasmic membrane of prokaryotes. More recently her group has also started to work on the type VII secretion system of Gram-positive bacteria such as Staphylococcus aureus, demonstrating a role for this pathway in interbacterial competition. For the past 15 years, she has been pleased to represent the microbiology community through service on funding panels, the Research Excellence Framework, as a journal editor and by conference organisation.
Why did you want to get involved with Microbiology?
I am a long-standing member (32 years!) of the Microbiology Society and have been involved at several levels, most recently as a member of Council. I am proud to be a member of such a progressive society and was delighted to see the Society take a lead during the coronavirus lockdown by making all journal content freely available while people were working from home and struggling for access. There are numerous challenges facing scientific publishing such as the transition to open access and the use of impact factor as a metric, and we are all aware of the large profit margins associated with some scientific publishers. All profits from the Society's publishing activities are used to support activities such as vacation scholarships for undergraduate students and travel grants for early career researchers, directly benefiting the microbiology community. It will be a pleasure to support the Society as a Senior Editor of Microbiology and to develop the area of 'Cell Surfaces'. I hope many of my colleagues and friends will find that the journal is a suitable home for their papers.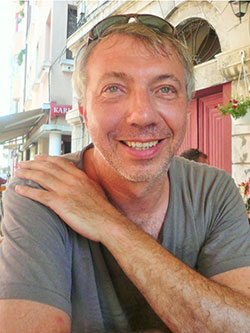 Martin Welch
Martin Welch recently joined as a Senior Editor of Microbiology after having served as an academic Editor on the journal for five years. Martin's group work on the physiology and metabolism of the opportunistic human pathogen, Pseudomonas aeruginosa, with a particular emphasis on understanding the links between metabolism and virulence in the organism. His team, which is based in the Department of Biochemistry at the University of Cambridge), applies a broad range of approaches, all the way through from genomics to X-ray crystallography in their efforts to understand what makes Pseudomonas 'tick'. A particular focus is on understanding better why this organism exhibits such an exquisite predilection for colonising human airways and surgical implants. He also collaborates closely with colleagues from other departments and recognises the importance of inter-disciplinary research. Martin's passion for his subject remains undimmed even after 20 years of study, with every day a day to look forward to.
Why did you want to get involved with Microbiology?
As an Editor for Microbiology, my ethos has always been two-fold: to maintain the quality of the journal on the one hand, and to try and help authors on the other. I have always felt that authors should view the journal editors not just as a 'rubber stamp' for referee decisions, but as someone who will genuinely help them to facilitate publication of their paper. Another function of the Editor is to encourage prospective authors to submit their work to the journal – something that happens more often than I suspect many people are aware of. I also continue to welcome informal enquiries about the suitability of work for Microbiology and do my best to provide a steer on that when needed. As a Senior Editor, I look forward to playing a more strategic role in the future development of the journal, especially engaging in the preparation of themed issues and in helping to establish the trajectory of the journal. The journal has always been at the heart of the Society and I look forward to serving the community further during my tenure.