Journal of Medical Microbiology Senior Editor for Clinical Microbiology: Call for expressions of interest
07 September 2023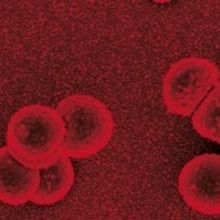 The Journal of Medical Microbiology (JMM) is an interdisciplinary journal for medical, dental and veterinary microbiology, at the bench and in the clinic. It provides comprehensive coverage of medical, dental and veterinary microbiology and infectious diseases, welcoming articles ranging from laboratory research to clinical trials, including bacteriology, virology, mycology and parasitology.
We are looking for a Senior Editor for our clinical microbiology section to play a pivotal role in ensuring the publication of high-quality research and fostering engagement within the microbiological community. Responsibilities include strategic development of the clinical microbiology section, overseeing section new Editor performance, soliciting valuable content, and leading one article collection during the tenure.
Senior Editors at JMM serve a term of at least three years and are integral to our community. They are invited to attend the annual Editorial Board meeting and serve as valued representatives for the journal.
This voluntary position offers benefits such as conference attendance, two fee-free Open Access articles a year, and access to a conference travel fund. Applicants should have clinical microbiology expertise, an active research profile, previous editorial experience, anetwork of international contacts, and a commitment to promoting microbiology through Society journals.
You do not need to have been involved with the Editorial Board or the Microbiology Society previously to apply.
The closing date for applications is 16 October 2023.
Please see a full job description and details of how to apply below.

JMM Senior Editor for Clinical Microbiology job description
Please email your expressions of interest and CV to Ffion-Haf Watson at [email protected].
The Microbiology Society is committed to creating an inclusive culture that supports equality and diversity and fully reflects both its membership and the global microbiology community. The Society seeks to actively encourage all practices that reflect a diverse society.