Open Access FAQs and forthcoming member discounts for open access publishing at SGM
07 November 2013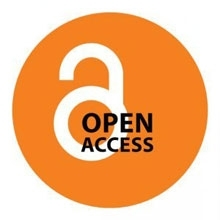 SGM Publishing is pleased to announce the publication of our new Open Access Policy, with dedicated FAQs to aid authors.
These FAQs give information about SGM Open, the open access option for our subscription journals, and explain the many benefits of publishing open access with SGM.
The SGM Publishing team have also finalised SGM Open discounts, which will come into effect from 1 January 2014 for new submissions. We will be offering a 15% discount on the SGM Open fee to authors who are either members of the Society for General Microbiology or who are based at an institution which holds an active subscription to the journal. Full details can be found in the FAQs.
If you would like any further information about open access at SGM Publishing, the available discounts for 2014 or our new fully open access journal JMM Case Reports, please contact the Editorial Team who will be happy to answer any further questions.