Registration now open: Annual Conference Online 2021
07 December 2020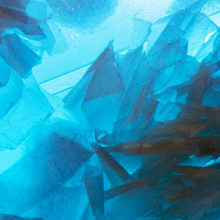 Registration for Annual Conference Online 2021 is now open. Visit the event page to secure your place.

Annual Conference Online 2021 will take place between Monday 26 April – Friday 30 April. It has been curated as a digital version of the Society's flagship annual meeting whose symposia and activities are designed to achieve the same scientific and networking objectives. The week consists of symposia, workshops, forums, offered oral presentations and Prize Lectures from eminent microbiologists.
We are working towards providing the best possible digital environment for communicating microbiological research and to offer ample opportunities for formal and informal networking, for both early career and established microbiologists. It is also essential that we meet our mission to advance the understanding and impact of microbiology by connecting and empowering communities worldwide.
The programme is currently in production with the Scientific Conferences Panel and full details will be made available shortly. Please visit the event page to find out more information and see the programme overview.
Further information will be announced in the build up to the meeting on our social media channels and you can follow us on Twitter @MicrobioSoc.